Track, assign and manage issues with ease
The Matrix Issue Tracker is designed to allow issues/problems/complaints to be logged and actions assigned to yourself or to other people. A full track of all issues and actions is maintained.
This system can be used for individual action lists, actions arising from meetings plus audit tracking including non-conformances etc.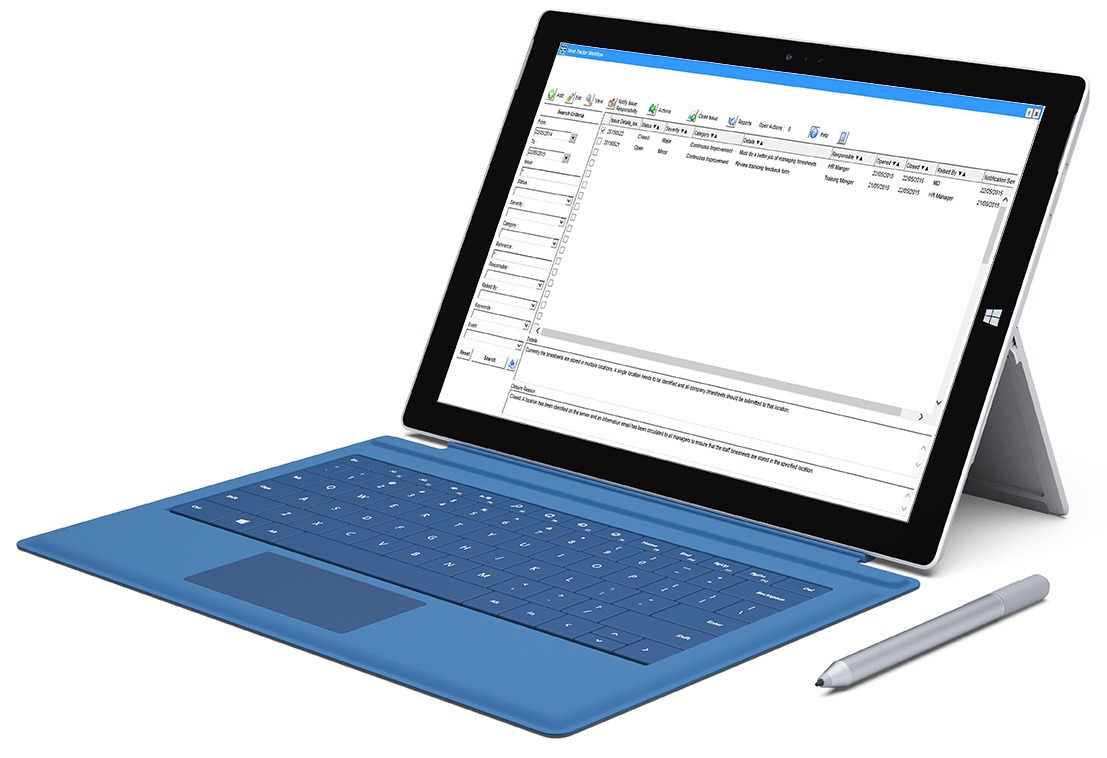 In any organization auditing is of fundamental importance to management and investors. Critical to uncovering problems or discrepancies in business operations it defines a procedure for quality improvement within departments and the organization.
Why Choose The Matrix Issue Tracker?
Features
Trend historical performance and monitor improvements and quality issues that affect the business
Generate checklists and worksheets from the system and define the managerial sign off process, saving time and costs with automation
Easily store, report and select issue records for managerial/operational scrutiny
Track, store and manage the status of uncovered issues and automate next actions
Create screen and report preferences to your specific needs
Built to correspond to ISO 9001 and ISO 9004 requirements for audit regulation
Benefits
Drastically reduce the time required to plan, conduct and document issues/problems/complaints
Standardize your quality control by ensuring all stages are complete
Strengthen control and security across your organization with regular assessment
Company procedures can be configured to mirror organizational objectives
Next Steps
If you are looking for tracking solutions then please contact us to discuss your requirements.