Westward Laboratories

"Because of the excellent standard of staff training and the implementation of second to none real time traceability and the confidence that Matrix LIMS brings, not only is food safety assured for the public but the high reputation of Samworth Brothers and their products is ensured"
---

Nationwide Labs

"The direct transfer of data into reports using veterinary standard VETXML (an industry-standard computer format for transferring veterinary related data and information) is really useful"
---

WMG - University of Warwick

"Matrix Gemini provides a centralized system for data tracking. We wanted to be able to track sample items, data, results, status etc., and now we can"
---
Guy's and St Thomas' Hospital

"The ability to do our own configuration when we want to is very important, and Autoscribe automatically provides support for all of our own configurations"
---

The Clatterbrige Cancer Centre

"The recording and auditing of every action associated with the samples is critical to our requirements"
---

Allied Technical Centre

"Matrix is incredibly cost-effective, so we have never wanted to change"
---

St Johns County Utility Department

"Autoscribe were one of few vendors who would link the LIMS into the WIMS... The system works well. We have only needed to use the Autoscribe Informatics tech support once and that turned out to be a minor issue that was easily resolved"
---

EMS, Inc. (Water/Environmental)

"Being a smaller laboratory doesn't affect the support we get from Autoscribe. They readily configured Matrix Express for us"
---

Roy Castle Lung Cancer Foundation (Biobank)

"We now have a much improved method for booking in (biobank) samples. Booking in samples is much faster and simpler than the previous system".
---

Cavendish Nuclear (Nuclear)

"We are delighted with the support we have received from Autoscribe. We are 'tweaking' the system all the time. The future potential for the system is huge, we can develop it in the direction that suits us best"
---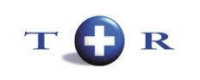 Thornton & Ross (Pharmaceutical)

"We have had great assistance from the Autoscribe IT help desk. The Matrix Gemini Configuration Tools are easy to use"
---

BP Castrol (Petrochemical)

"We are a long-term satisfied customer. Autoscribe accommodates customer suggestions for new features in the LIMS"
---

Glatfelter (Materials)

"It was a pleasure to work with Autoscribe to get the original design and implementation through in such a short time"
---

DM Scientific (Contract Laboratory)

"Autoscribe listened carefully to our needs during the implementation process. The system has worked without any problems since it first went live."
---