Videos
---
See how easy our LIMS & BIMS solutions are to use!
---
Quick Links to YouTube and Webinar Videos
Introduction to Autoscribe Informatics
Discover what Laboratory Information Management Systems do and why we are different!

---
Biobank Manager
This short(ish) video briefly describes the Biobank Manager Starter Configuration.
Autoscribe Informatics' Biobank Manager is designed to make managing biobanks easy. It allows you to register, store and retrieve samples with ease as well as controlling the handoff and return of bio-samples with 3rd party researchers and biobanks.
Remember that every screen, menu and button you see here can be changed using our unique graphical configuration tools to your exact needs making this system the most flexible biobank solution available. Watch this video and see how easily it can be used to manage your Biobank. Then find out more on the Biobanking page.
Find out more about Biobanking here.
Stability Study LIMS
This 4 min video briefly describes the Stability Study LIMS solution.
Autoscribe Informatics' Matrix Gemini Stability is a LIMS specifically designed for Stability Studies projects. It allows you to configure, run and manage stability studies with ease across a wide a variety of industries.
Whether you are monitoring the shelf life of tablets in the pharmaceutical industry or the sell by date for perishable food this Stability Study Management LIMS has it all. Watch this video and see how easily it can be used for your next stability study project. Then find our more on the Matrix Gemini Stability page.
Find out more about the Stability Studies LIMS here.
---
Veterinary LIMS
This 4 min video briefly describes the Veterinary LIMS solution.
The Autoscribe Informatics Veterinary LIMS solution is perfect for veterinary practices and pathology laboratories to track samples and sample results. It provides the ideal LIMS solution to ensure samples and test data are never lost and mix-ups don't occur. Whether you specialize in equine pathology, small animals or large animals the Matrix Gemini Veterinary LIMS helps you drive best practice and provide the highest levels of service and satisfaction to your customers.
Find out more about the Veterinary LIMS here.
---
Flow Overview - Matrix Gemini LIMS
This short overview video provides a glimpse of a standard flow through a laboratory from registration to reports.

Find out more about the Matrix Gemini LIMS here.

---
Environmental Monitoring Module - for Matrix Gemini LIMS
This 4 min video briefly describes the Environmental Sampling Management module.
The Environmental Sampling Management module uniquely links sampling point locations, test results and corrective action plans in one easy to use graphical environment. It's designed to manage the sampling of sanitary conditions in production and storage areas in food, beverage, pharmaceutical, medical device and biotechnology manufacturing processes.

Find out more about the Environmental Monitoring Module on our Matrix Gemini Modules page or download the Matrix Gemini LIMS Environmental Monitoring Solution Brochure.

---
Mortuary Management System
This Mortuary Manager demo shows an out-of-the-box solution that can be easily customized to support the day-to-day running of any mortuary/morgue.

---
For further information and to download our brochure please click here: Mortuary Manager

Matrix Gemini LIMS Configuration Demonstration
A more detailed look at how Matrix Gemini LIMS can be configured to your exact needs.

---
Adding a DB List Box - Demonstrating the Versatility of Matrix Gemini LIMS
In this demonstration we show how a list of samples at the reception stage can be easily added to any workflow screen in Matrix Gemini LIMS. No coding or scripting skills are are used, just our standard configuration interface.

---
Past Webinars
Here is a selection of our past webinars to download and watch at your leisure.
---
What does Out-of-the-Box LIMS really mean?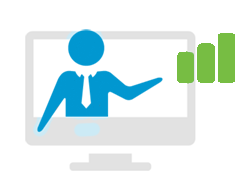 Thinking about replacing your LIMS or buying one for the first time? This webinar will provide insight into the different types of LIMS solutions and the claims vendors make about them. With the promise of instant success, an "out-of-the-box" (OOTB) solution seems the perfect choice for busy labs needing a new LIMS. Many vendors offer LIMS solutions they claim will suit your industry OOTB, but what limitations exist and how you can overcome them?

We'll cover:

What does OOTB mean
What pre-configured OOTB Autoscribe solutions exist
How you can further configure even an OOTB LIMS to suit your exact needs
The simplicity of OOTB validation
Maintaining viable maintenance and upgrade paths
https://attendee.gotowebinar.com/register/858594714738767873

---
Food Safety Through Environmental Sampling Management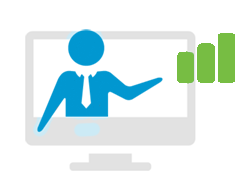 Introducing Autoscribe's newly released innovative solution to manage environmental sampling of production and storage areas! If you are involved in sampling to monitor sanitary conditions in food/beverage production, and other industries, this webinar is for you. Perfect for quality control management the Matrix Gemini Environmental Monitoring Solution uniquely links sampling point location, test results and corrective action plans in one easy to use graphical environment.

We'll cover:

The cost impacts of different approaches
Visual mapping of results by status
Instant graphical identification of failure location
Trend analysis of results to allow early preventative actions
Having a defendable QA framework for legislative monitoring needs
How the underlying LIMS solution tracks samples, and stores test results/corrective actions with a complete audit history
Why our highly configurable solution meets the needs of any regulated production environment where monitoring is required Take the first step to improving the management of your environmental sampling. Autoscribe Informatics would like to express our sincere appreciation to Deibel Laboratories for providing the subject matter expertise and feedback toward the development of this solution.
https://attendee.gotowebinar.com/register/4533744213431474947

---
Gathering User Requirements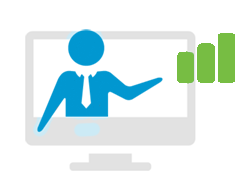 This is the perfect webinar for anyone considering or starting a LIMS project. Learn how to best gather your internal "User Requirements" to ensure your LIMS project is a success. You'll discover all you need to know from "Why Gather" to "Who Gathers" and finally "How to Gather", along with a few tricks and tips along the way!
We'll cover:
How to specify your needs
Questions you need to ask potential suppliers
Who you need to bring along internally to make your project a success
https://attendee.gotowebinar.com/register/8696539213319190274

---
LIMS Configuration 101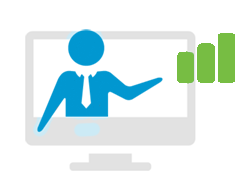 Discover how your LIMS can be configured to perfectly match you exact laboratory workflow with no compromise. Improve process visibility and management of your laboratory as well as throughput and efficiency with our Matrix Gemini LIMS.

We'll cover:
How LIMS can be configured
What graphical configuration, without software coding, really means
Typical configurations that customers ask for
How graphical configuration extends lifetime and reduces overall costs
https://attendee.gotowebinar.com/register/170756723411823617

---
Contact Us
Call or fill out a contact form today to get a quote or arrange a demonstration.
Download PDF
Thank you for your interest. Please complete the form to access this document. We respect privacy and your personal details will not be shared.
Optional Q 1 (below if ticked)
Optional Q 2 (below if ticked)