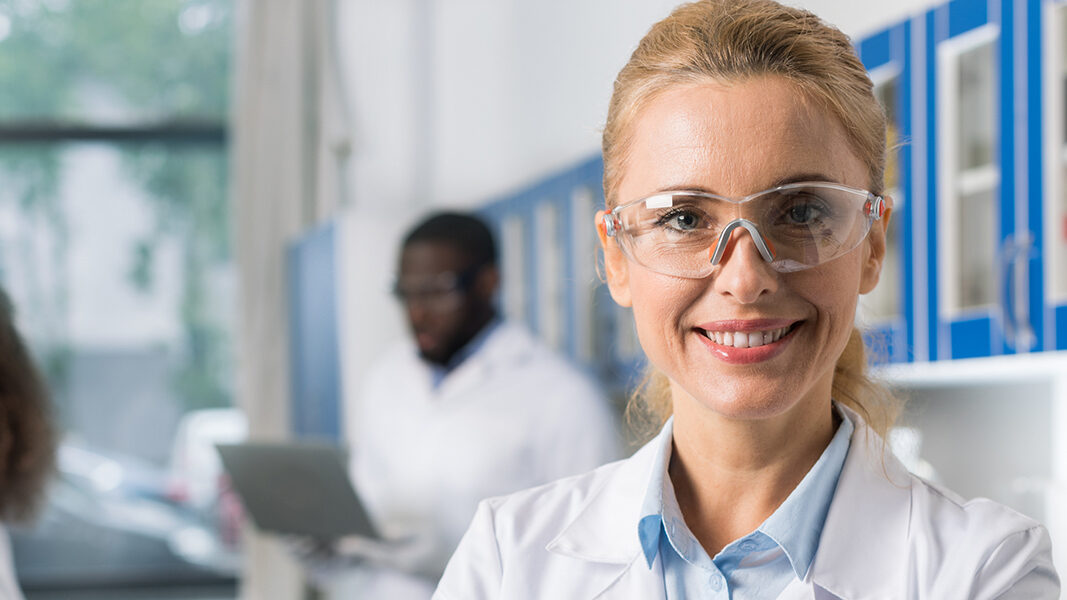 Laboratory Information Management System (LIMS)
Our fully configurable LIMS systems allow you to manage your lab more effectively
Optimize your lab
Explore how a LIMS helps you
Manage your data and work efficiently.
Sample management

Workflow management

Quality Assurance

Instrumentation

Documentation

Reporting & Certificates
Quotation & Invoicing

Lab Execution System

Inventory Management

Tests

Electronic Lab Notebook

Stability Studies
What is a LIMS?
Laboratory Information Management Systems (LIMS) help with large volume lab data management and adherence to strict standards, while improving efficiency and turnaround times, enabling automation and more. One of the main features that sets Autoscribe's LIMS systems apart is a set of configuration tools designed to efficiently create optimized, highly adaptable workflows. Our core LIMS products are Matrix Gemini and Matrix Express.
The flexibility of our Matrix software and its various LIMS modules enable it to be used in a wide variety of laboratories, both in size and application. Read on to discover more about LIMS, how it can help you and which solution is best suited to the needs of your lab.
Functions of a LIMS
The main purpose of a LIMS is to improve lab efficiency, quality control and accuracy by reducing manual operations. How it does this varies based on the use case, as our software can be configured to suit near-limitless situations and industries. Our advanced LIMS systems will perform a range of core functions that assist your daily work and long term projects, enhancing all areas of laboratory work.
Benefits of LIMS
Matrix Gemini LIMS and Matrix Express LIMS can be found in laboratories around the world, spanning sectors from Metals to Pathology and Pharmaceuticals to the Food & Beverage industry. Because our LIMS software has been used in so many different industries and labs, we often already have a LIMS starter configuration that can be quickly adapted for you, using the Matrix Configuration Tools.
You don't need to be technical to use Matrix Gemini, or Matrix Express. Our new LIMS systems stand apart from the competition thanks to superior flexibility. No custom coding is required, which means any user can configure Matrix Gemini's workflow, screens, or menus to create their ideal configuration.
The Top 10 benefits of a LIMS system
Automates repetitive laboratory administration tasks

Integrates your lab's instruments and systems intuitively

Improves the capacity and profitability of your laboratory

Increases reliability by reducing the risk of errors occurring

Enables faster, better, informed decisions from real-time reporting

Increases efficiency by streamlining process and data management

Provides information when and where you need it, locally or in the cloud

Allows access to the right information quickly at any stage of any process

Ensures all work meets regulatory requirements and current best practice

Enhances data integrity with automatic audit logging and revision control
We are LIMS experts that understand your industry
From biobanking to pathology and beyond, our unique, fully configurable LIMS laboratory software is used in many industries – providing you with what you need to accurately manage large amounts of data while supporting your compliance and regulatory requirements.

With a huge number of successful implementations under our belt, our experience spans diverse industries and means that no matter what your business niche is, we have the know-how to get your new LIMS solution up and running quickly and efficiently – so you can concentrate on running your laboratory.
Select an industry to see how Matrix LIMS software is used
Our core Matrix LIMS products
Products

Improve efficiency, automation and turn-around times in busy laboratories by tracking samples, managing data, whilst reducing errors with a fully featured LIMS.

Products

Get up and running quickly and easily with a comprehensive, user friendly LIMS which is ready to use in minutes. Ideal for smaller labs/business and start ups.

Products

Keeping track of laboratory samples is a challenging but necessary task, with the ability to locate, store and verify their validity being key to the overall operation.
Comparison chart
Which product is right for your laboratory?
Compare core product features.
| | Matrix Gemini | Matrix Express | Matrix Tracker |
| --- | --- | --- | --- |
| Sample Registration | | | |
| Sample Tracking | | | |
| Result Entry / Validation | | | |
| Optional Modules | | | |
| Configuration Tools | | | |
| | | | |
Our full Matrix LIMS solution portfolio
Matrix Gemini LIMS

Laboratories need to accurately manage large volumes of...

Matrix Express LIMS

Matrix Express LIMS is an off-the-shelf Laboratory Info...

Matrix Tracker

Matrix Tracker provides tracking functionality without ...

Matrix Gemini LIMS for Stability Studies

Stability study management made easy....

Matrix Configuration Tools for LIMS Setup

Visual configuration tools, within a standard core prod...

Additional Matrix Modules for our LIMS Solution

Additional modules are available for our Matrix LIMS so...
FAQ
What is a LIMS?
A Laboratory Information Management System (LIMS) allows you to effectively manage the flow of samples and associated data to improve lab efficiency. A LIMS helps standardize workflows, tests and procedures while providing accurate controls of the process. Instruments may be integrated into the LIMS to automate the collection of test data, ensuring they are properly calibrated and operated by trained staff only.
The audit and revision control functions in a LIMS are key reasons why people use a LIMS and 'go paperless'. Unlike a spreadsheet changes to results are logged, as well as any changes to the test procedure, instruments and reagents used and so on.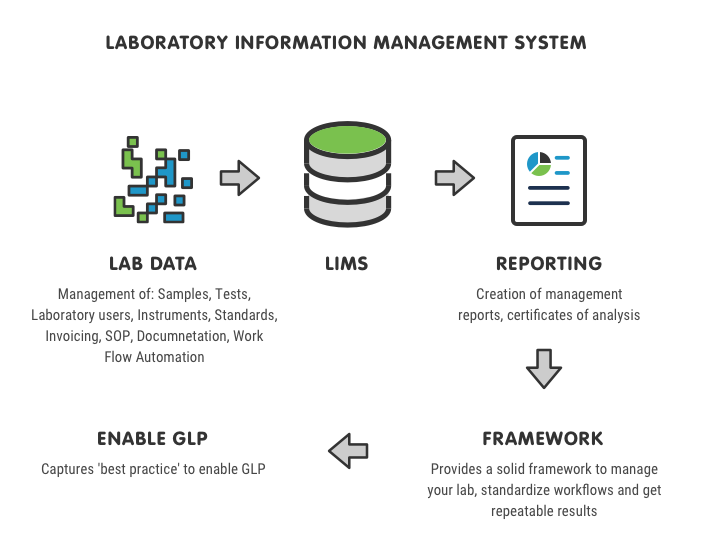 FAQs
Frequently asked questions about new LIMS
FAQ
What is a typical LIMS workflow?
Autoscribe LIMS is a comprehensive solution that integrates all of these steps and more into an efficient, intuitive system.
At their heart, all labs have a similar process. Samples move through a typical laboratory as shown here: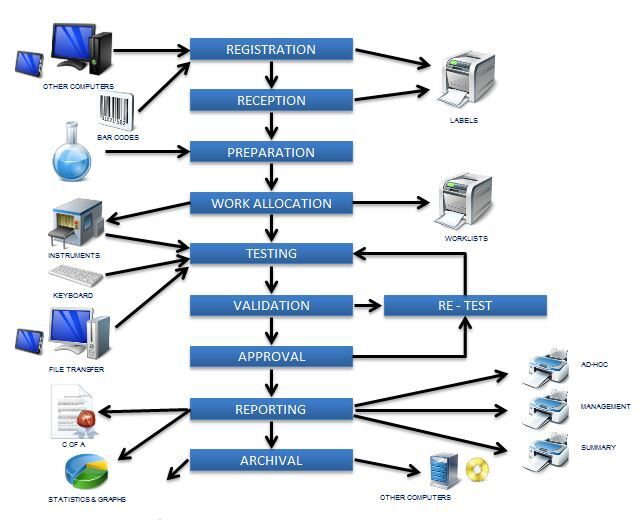 PDF DOWNLOAD
Our comprehensive brochure
Autoscribe's Laboratory Systems brochure provides a high-level overview of our solutions. It also explains who we are, why our graphically configurable management solutions are unique in the industry, and why that matters to you!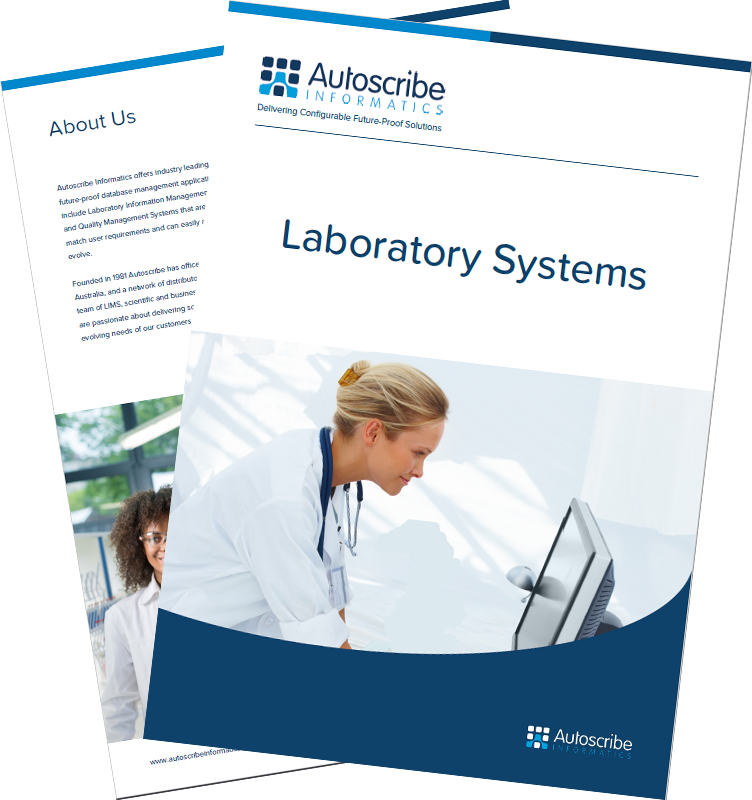 LIMS JUSTIFICATION
Download the 'Justifying the Purchase of a LIMS' white paper
Explore formal justification for management teams.