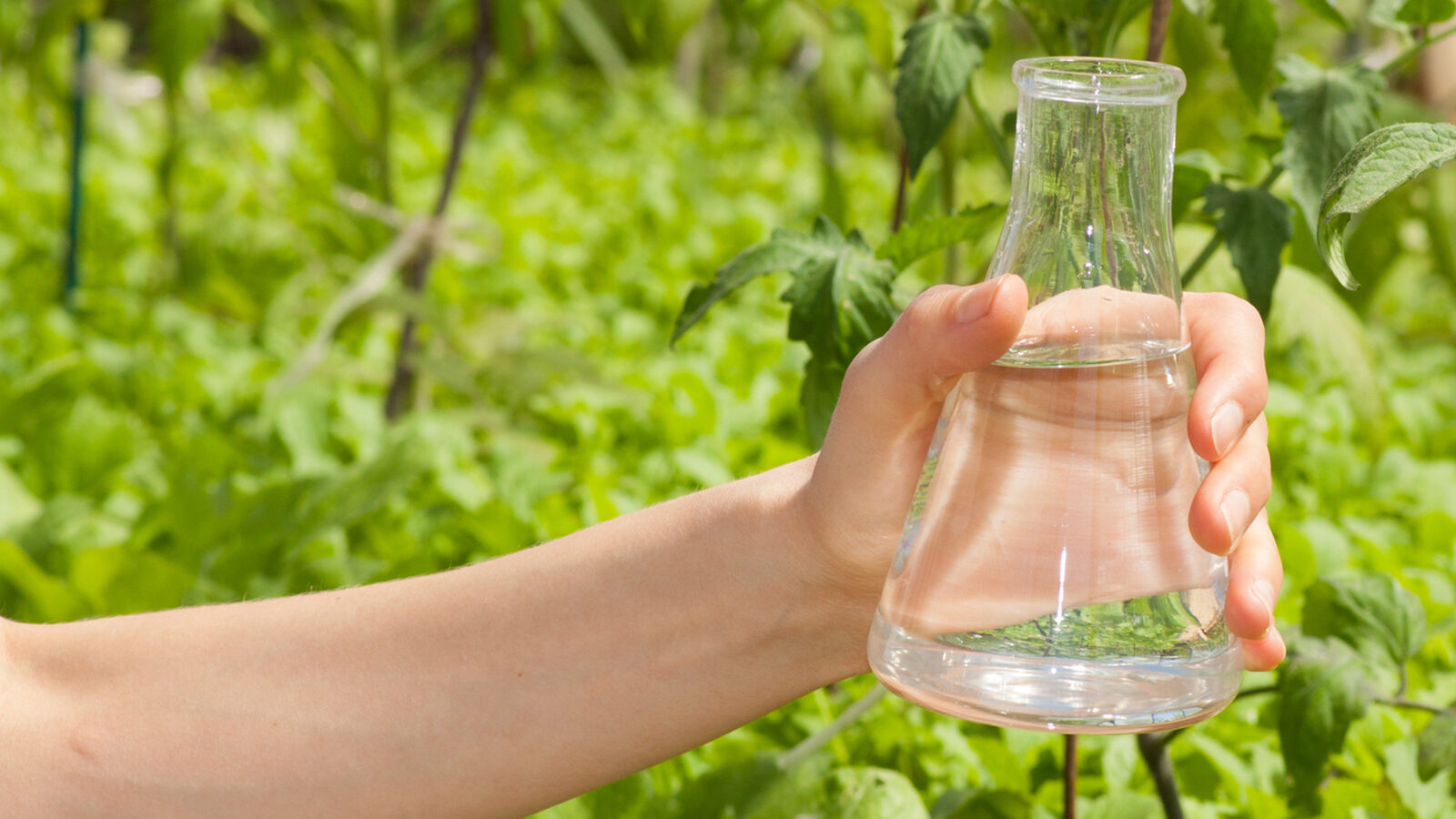 Environmental & Water
Environmental LIMS ensures standards compliance while reducing costs and errors
Our environmental sciences LIMS solutions create perfect sampling plans
Environmental laboratories are consistently expected to increase productivity while maintaining or improving quality. While also ensuring regulatory compliance and reducing operating costs. This is not an easy task.

Many environmental labs rely on manual, paper-based processes that are inefficient and prone to errors. Transcription errors and failure to take appropriate actions can impact compliance with regulations.

Using our LIMS, environmental laboratories have an out-of-the-box solution that is quickly ready for use. Our configuration tools enable workflows and screens to be altered to fit unique requirements. Every environmental laboratory has different needs, and our software is built with that in mind.
Our LIMS provide all the functions required to deliver complete environmental monitoring protocols. This includes a sampling plan and testing schedule. A sampling plan identifies sampling points within controlled environments and defines monitoring frequency. It also defines which test or tests are to be carried out on each of the samples collected. This can include chemical, microbiological and physical tests. Some tests will be performed monthly, for a specific sampling point, but others are only done on a quarterly or annual basis. Different sampling points may have differing requirements.

All test definitions are adaptable. Results and meta-data from tests and microbiological assays can be captured and compared with limits. Results can be trended to show the variation of results over time or passed to a statistics package for further analysis. Different alert and action limits can be specified for each test. These can be specific to each sampling site. Plus, triggers can be set up to ensure that any violations of these limits are immediately reported to the staff responsible
Features of our environmental lab LIMS
Logging single or many samples with automatic number assignment

Track samples, sample routes and sampling schedules with ease

Use of template samples to automatically schedule routine tests with associated limits automatically

Print sample labels, barcodes and worksheets to send with containers

Samples logged in along with associated scanned chain-of-custody forms

Automatic calculations of due dates and hold times for preparation and analysis

Samples approaching expiration date can be flagged and prioritized

Track the storage location samples, splits and sub-samples

Prep batches and Quality Control samples such as blanks and spikes may be monitored

A wide variety of manual and automatically generated reports are available. Such as a 12-point rolling average trend report with nested limits and alarms. This is required by the UK Environment Agency or USEPA
Water & Wastewater LIMS solutions
Water testing laboratories and labs supporting water treatment plants have long known the benefits of LIMS. Many want to replace earlier data management systems with a system that is easier to support. They want a modern, real time, sample management system, with instrument integration, that increases efficiency. They also want software with proven upgrade paths, which is flexible and configurable. That's where our water and wastewater LIMS come in.
Our Matrix Gemini LIMS has been developed with inputs from several large US metropolitan water districts. So it contains the deep functionality, automation, traceability and reports required. Until now, most LIMS for this purpose were custom written and expensive to support, and hard to upgrade. Or, they were generic systems delivering some of the required functionality but were very rigid and difficult to change. Our LIMS solutions come pre-configured for your needs, but can also be reconfigured during the lifetime of the software. This makes them more useful day to day and cuts costs by avoiding system replacement in future.
Waste Tracker LIMS solutions
Our Matrix Tracker tracks all hazardous waste samples anywhere in an organization. This enables compliance with regulatory authority legislation. Applications include tracking nuclear or biohazard waste from hospitals and veterinary practices. It is also used to track waste electrical equipment (WEE), and much more, around the world.

The barcode-ready tracking system allows the registration of hazardous waste items. It also enables progress/status checking, tracking, and chain of custody management. As well as reporting, lookup of reference lists (e.g. the EWC list) and consignment of hazardous waste. Carriers, consignees, users, and associated authorities' details are all stored within the system. This simplifies hazardous waste management by modernizing waste tracking. And ensures industry regulations and codes of practice associated with industries are followed.

Matrix Tracker provides traceability and accountability by auditing actions. And it eliminates errors by allocating unique identifiers to items of hazardous waste. Plus, you can get immediate feedback on waste status, along with custom-triggered notifications. The system has configurable reports such as waste status on-site and consigned off-site. This makes it easy to complete reporting required by regulatory authorities. This ensures correct disposal procedures as defined in their guidelines.
PDF DOWNLOAD
Matrix Gemini for Environmental LIMS
For more detailed information see our Matrix Gemini for Environmental LIMS brochure.
Related content
Case studies

Environmental Laboratory Blue Ridge Mountain chose Matrix Gemini LIMS to manage their sample testing and reporting activities.

Solution: LIMS

Blue Ridge Analytical

Case studies

The Water Lab is a fully calibrated IS017025 environmental contract laboratory which provides a wide range of water and waste water testing services for Irish customers.

Solution: LIMS

The Water Lab

Case studies

WaterOne is one of the largest drinking water suppliers in the US Mid-West, supplying potable water to approximately 400,000 people in Johnson County, Kansas.
Let's Talk
Ready to get started? Contact us today.
Let's connect and we'll arrange a Matrix LIMS demo.