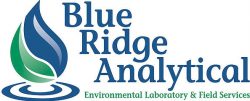 ---
Blue Ridge Analytical (BRA) offers environmental sample collection, VELAP (Virginia Environmental Laboratory Accreditation Program) accredited laboratory analysis, water and wastewater plant operations, and consulting services to both industrial and commercial clients. By introducing Autoscribe's entry level Matrix Express LIMS (Laboratory Information Management System), BRA has been able to significantly improve sample turnaround times and ease of reporting.
Small Laboratory with a wide variety of testing capabilities
Spreadsheet-based records slowing down throughput

Significantly shorter sample turnaround times
Sample results easier and faster to access
Most LIMS vendors wanted to sell us a bigger system than we needed. Being a smaller laboratory doesn't affect the support we get from Autoscribe. They readily configured Matrix Express for us.
---
BRA (www.blueridgeanalytical.com) is a family owned and operated company, which has built its business over 20 years on the basis of reliability, fast turn-around times, accurate analytical results, and one-on-one approach to customer service. BRA is familiar with DEQ and VDH regulations and permits, as well as pre-treatment programs and can work with clients to demonstrate compliance with permits, as well as perform any process control testing that may be needed. The company also offers consultation services and is involved with the local education community. Through its own VELAP accredited analytical laboratory and a nationwide network of subcontracted laboratories, BRA provides testing for drinking water, non-potable water and solids. Testing capabilities include microbiological such as coliform testing, general chemistry including BOD, COD, CBOD, metals analysis using ICP, ICP-MS, and GFAA, radiological methods, organics, TCLP and whole effluent toxicity.