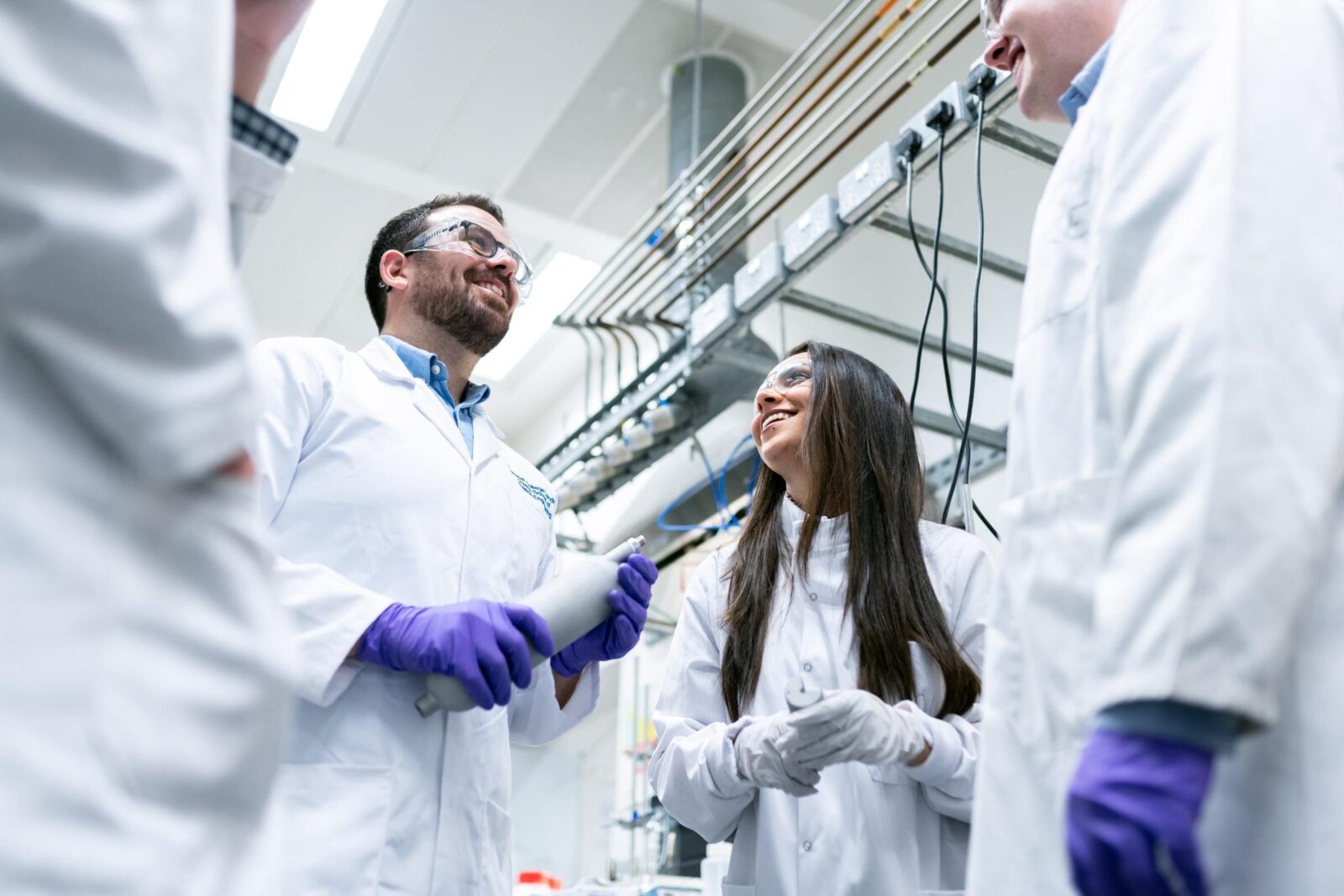 Improve Laboratory Efficiency
With our configurable, future-proof Laboratory Information Management Systems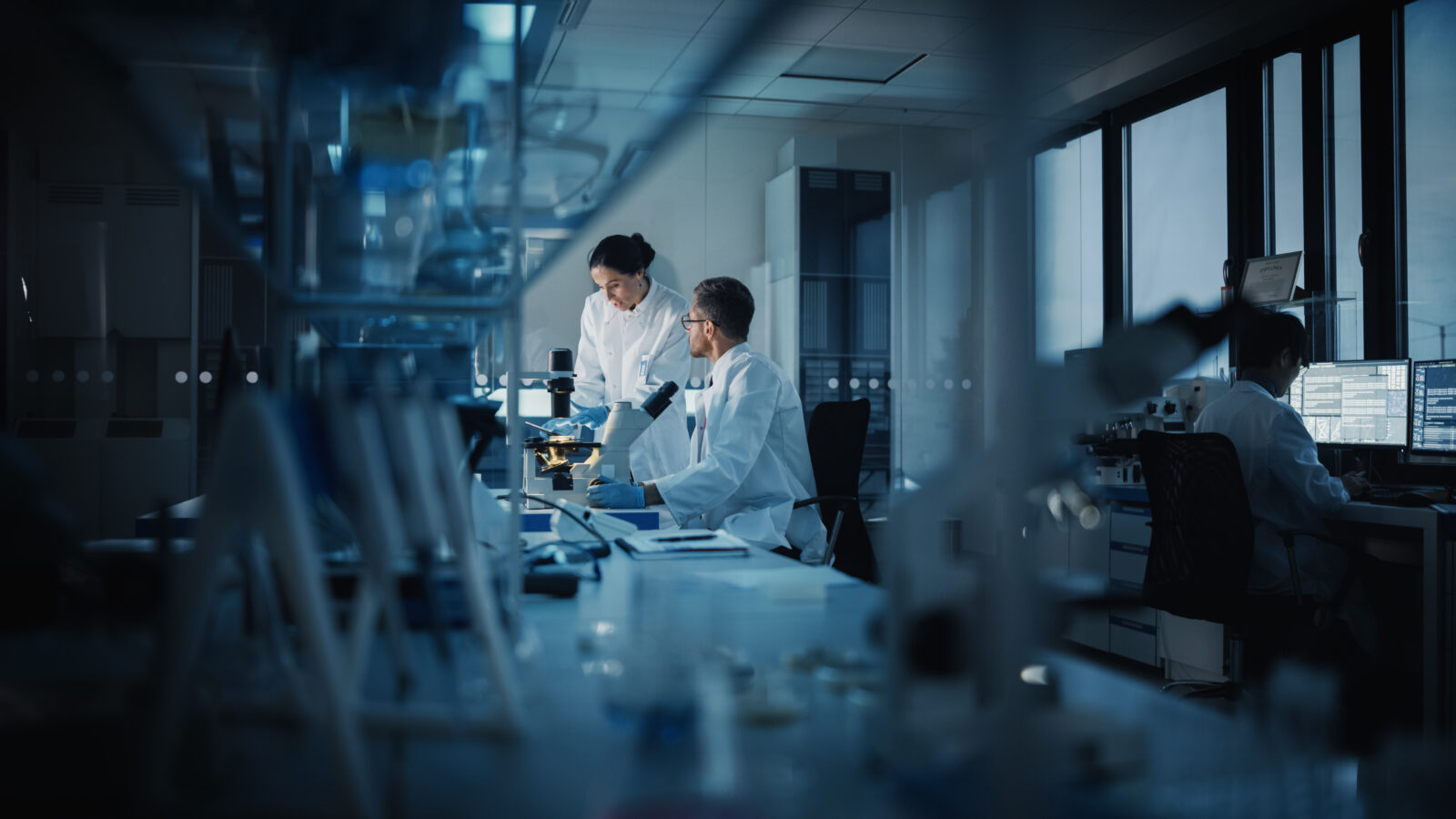 The world's leading LIMS software
Track samples, manage data and reduce errors in busy laboratories with Matrix Gemini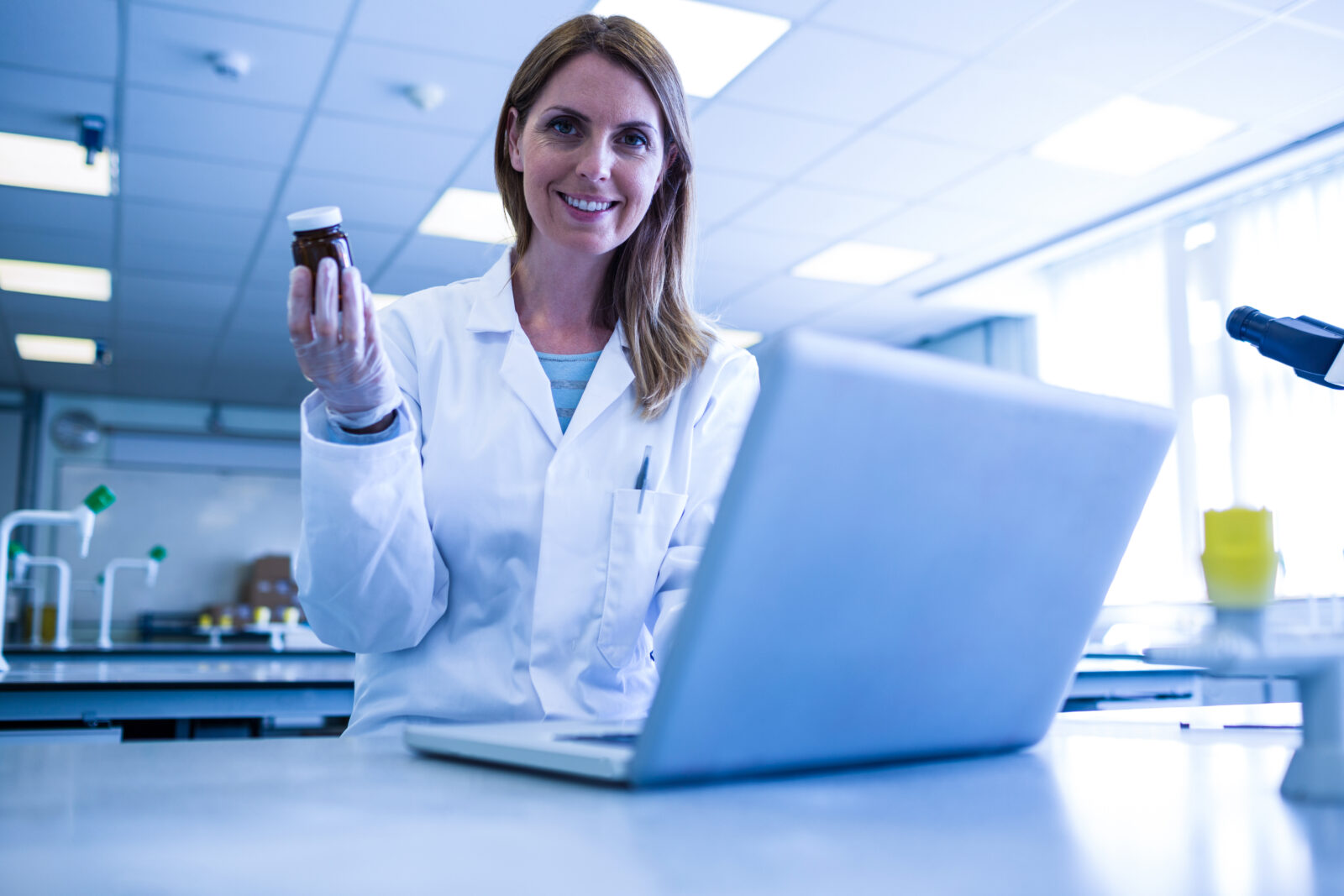 Our LIMS software is ready to use in minutes
Matrix Express is the streamlined choice for smaller enterprises
Discover Autoscribe
40+ years providing the best lab software to manage and protect your laboratory data
Our laboratory information management systems (LIMS) are future-proofed for changing requirements to provide infinite system lifespan, lower costs and maximum return on investment.
Explore our laboratory software and services
WHY AUTOSCRIBE
A configurable LIMS system tailored to your workflow
Market leaders count on Autoscribe to minimize laboratory cost and maximize performance. That's just one reason why our software is the first choice in biobanking, food production and beyond.
Adaptable Software Platform

Industry-leading management and LIMS software that adapts to your needs today and in the future to cut costs and maximise ROI.

Highly Configurable

The flexibility of our Matrix software and its various LIMS modules enable it to be used in a wide variety of laboratories, both in size and application.

Global Support

Global support keeps your operations online so that your enterprise works how you need it to. Comply to existing and future standards intuitively by having them built into your workflows.

Trusted by High Profile Organizations

Our software is relied upon daily for testing drinking water, handling radioactive materials and other hazardous compounds, saving lives in hospitals and cancer research labs, and more.

Save Time & Money

We provide configured solutions that do exactly what you need, from tracking samples to sending invoices, and beyond, to make work more accurate, less stressful, take less time and much more.

Proven Industry Expertise

We have developed our quality management and lab software, support infrastructure and training programs for over 40 years.
LIMS
Laboratory Information Management System = LIMS
We know that with all the acronyms and technical talk getting such advanced laboratory software can seem daunting. That's why we have teams of friendly experts around the world ready and waiting to help you.
PDF DOWNLOAD
Our comprehensive brochure
Autoscribe's Laboratory Systems brochure provides a high-level overview of our solutions. It also explains who we are, why our graphically configurable management solutions are unique in the industry, and why that matters to you!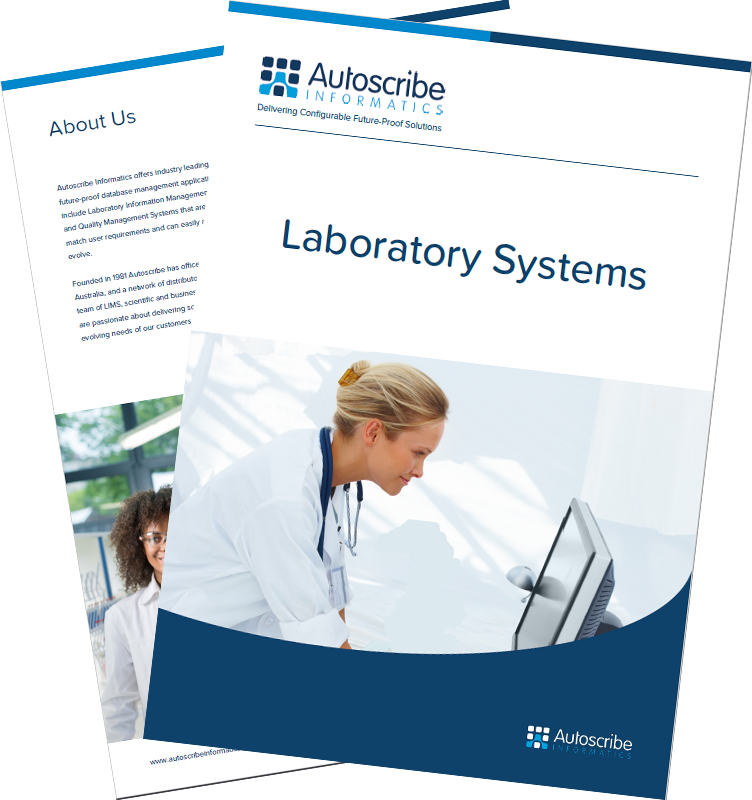 ADDITIONAL RESOURCES
Featured articles & insights
Discover some of the companies that use LIMS and find out how Autoscribe Informatics solutions have helped our customers to manage their laboratory and business processes more effectively.

Whether you are purchasing your first Laboratory Information Management System or are looking for guidance on how to put together a formal justification and business plan for a LIMS to present to management, our informative white papers and resources are designed to bring you the latest data and years of expertise.
Case Study
The UK Medical Research Council chose Autoscribe
Learn how our lab software accelerates the UK's largest medical research investment in a developing country.
"Matrix Gemini LIMS was flexible enough to meet our broad clinical and biomedical research needs. The level of responsiveness from the Autoscribe team was just amazing."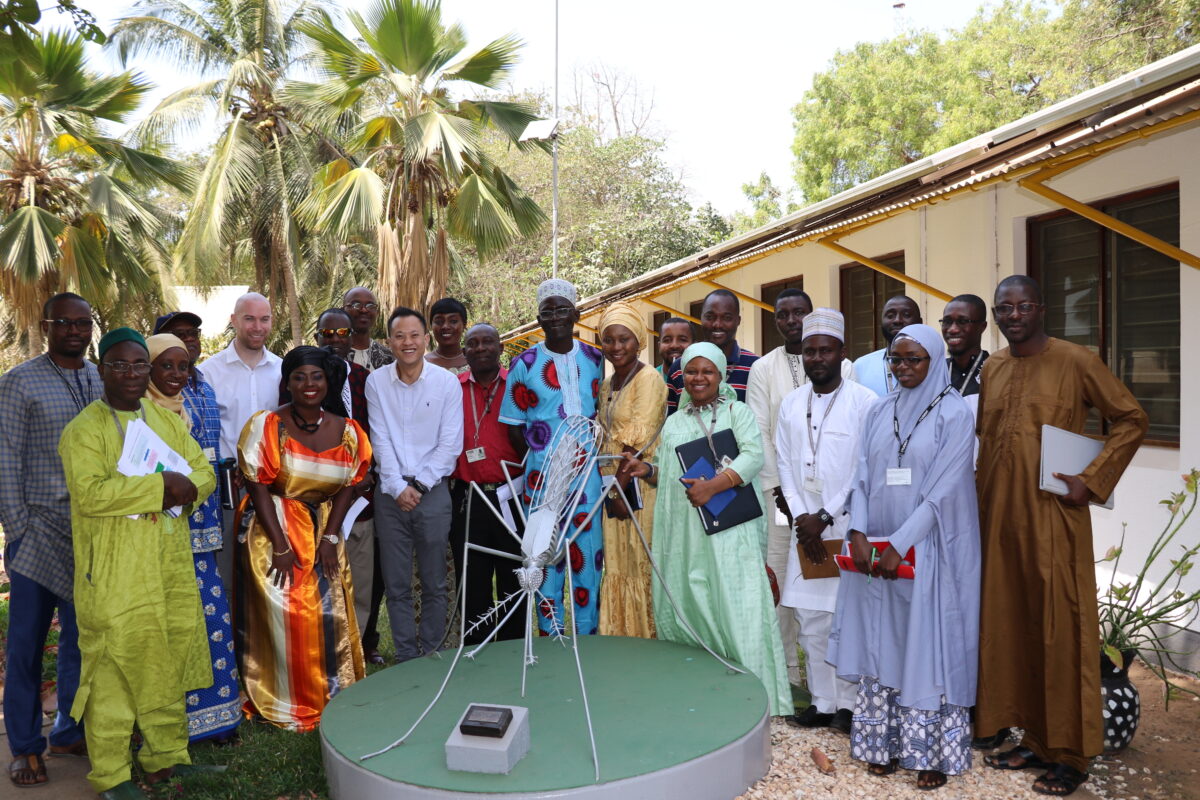 Let's Talk
Ready to get started? Contact us today.
Let's connect and we'll arrange a Matrix LIMS demo.