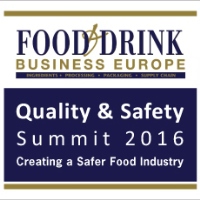 Autoscribe Informatics is sponsoring the Inaugural Food and Drink Quality and Safety Summit (
http://foodbevqualitysafety.com
)
which is being held on November 30th 2016 in the National Motorcycle Museum, Birmingham, UK. The Summit will bring together food manufacturers, regulatory officials and scientists to facilitate knowledge sharing and collaboration in order to help protect the global food supply.
As part of the conference agenda, Sarah Westall from Autoscribe Informatics will give a presentation entitled: 'Food Safety Through Environmental Monitoring' (http://foodbevqualitysafety.com/speaker/sarah-westall-software-solutions-consultant-autoscribe-informatics/). This will outline how the emphasis in food safety has shifted from response to prevention, therefore placing even greater importance on environmental monitoring practices to provide an early warning of increased microbial contamination in production and storage areas. Sarah will discuss how Autoscribe Informatics' Environmental Monitoring solution, part of the Matrix Gemini Laboratory Information Management System, can drive good practice by helping organizations carry out and record their preventive controls in ways that are more easily monitored and retrieved by both management and technicians.
Further information on the Environmental Monitoring solution is available at: https://www.autoscribeinformatics.com/industries/food-beverage-lims/food-safety-through-food-sanitation-monitoring.