Booth N7008, IFT18, McCormick Place, Chicago, IL, USA, July 16-18, 2018
Autoscribe Informatics will be demonstrating the Matrix Gemini Environmental Monitoring solution at the IFT18 Food Expo. This extension of the Matrix Gemini LIMS (Laboratory Information Management System) allows control of environmental testing across all food preparation and storage sites, dramatically reducing costly product recalls and driving FSMA compliance.

This new module uniquely links sampling point locations, test results and corrective action plans in one easy to use graphical environment. This makes it perfect for sampling management to ensure sanitary conditions in all critical areas in food/beverage production. FSMA legislative requirements in the USA are bringing the focus onto the prevention of contamination in the food supply chain, rather than just identifying it when it occurs. The Matrix Gemini Environmental Monitoring solution provides a robust framework for regular testing for contaminants at strategic locations in food manufacturing and processing plants.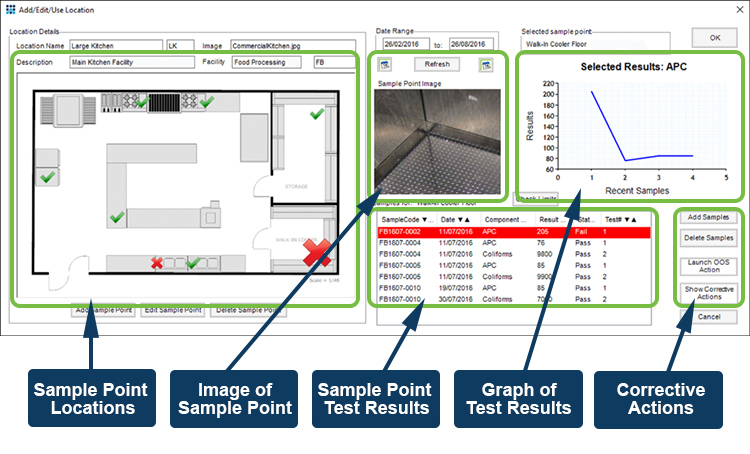 The new module offers comprehensive functionality including visual mapping of results by status and instant graphical identification of the location where a failure has occurred. Once results are validated then reports can be generated very quickly and easily. Trend analysis of the results can be made without needing to transfer the information to a separate, non-validated spreadsheet. This allows early preventative action to be taken. In keeping with the fundamental philosophy of Matrix Gemini, the Environmental Monitoring module is fully configurable to meet the needs of individual laboratories and manufacturing units.