The ease of configuration offered within Matrix Gemini LIMS (Laboratory Information Management System) will be showcased at PITTCON by Autoscribe Informatics. Visitors to Booth #4063 can see a sample registration/submission screen tailored to their exact requirements. Visitors simply need to stop by Booth #4063 with a sketch of how they would like the screen to look and let Autoscribe Informatics staff configure it before their very eyes!
This real-life demonstration highlights how easy it is to modify any workflow, screen or report to the exact needs of any laboratory and see the results instantly. Such flexibility is made possible by Autoscribe Informatics' Matrix Gemini configuration tools, which use visual drag and drop, point and click methods to add fields, list boxes etc. to screens. Each system can look and behave differently in order to meet end-user requirements. Crucially, these changes do not involve writing custom code and the core code of the LIMS remains unchanged.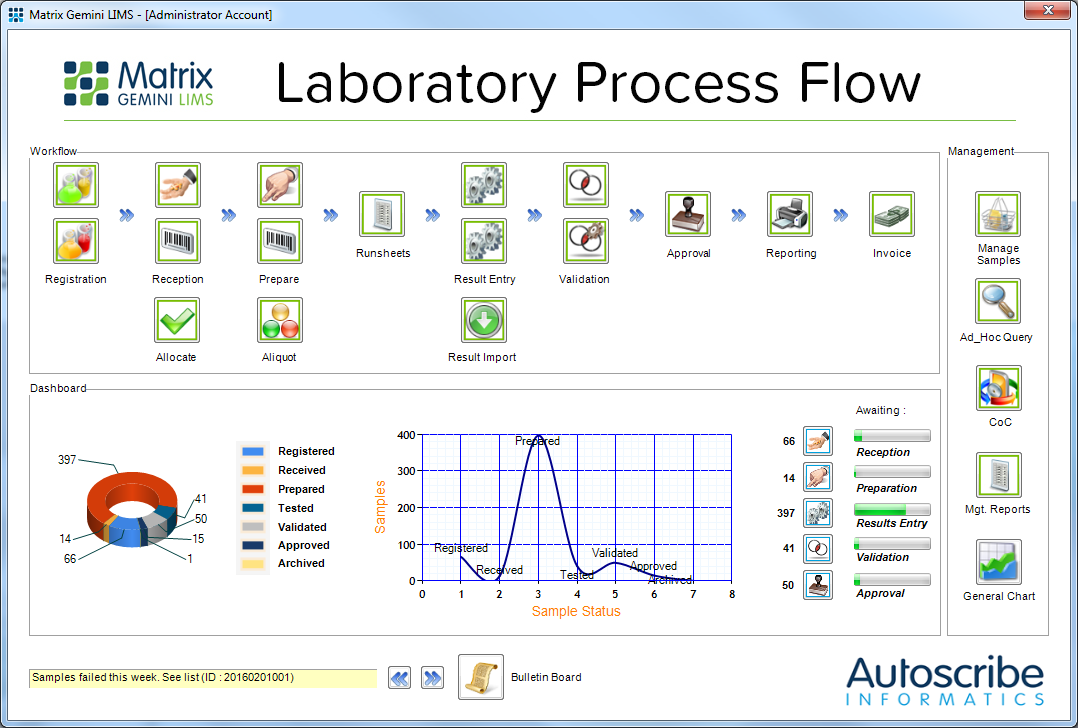 Autoscribe's Managing Director, John Boother, commented: "This is a great illustration of Matrix Gemini's configuration abilities which can be demonstrated in more depth further into the buying cycle of a LIMS. Then we have the opportunity to show part of an actual system with screens that replicate the requirements of the particular laboratory during a product demonstration. This produces a very positive result – many, many of our customers tell us that the prime reason they chose Matrix Gemini was because they could see exactly how Matrix could meet their specific requirements and be used long term."
Find us at Pittcon
Autoscribe will be on booth #4063 at Pittcon. Come along and ask how we can configure your sample registration/submission screen at the show!