The latest version of the Matrix Gemini LIMS (Laboratory Information Management System) from Autoscribe Informatics now provides faster and more efficient editing of LIMS data by eliminating the need for a second editing screen. The new 'editable list box' feature combines the data selection and editing screens into one, reducing the number of clicks required to enter or update data in the database, thus saving time and streamlining the informatics process.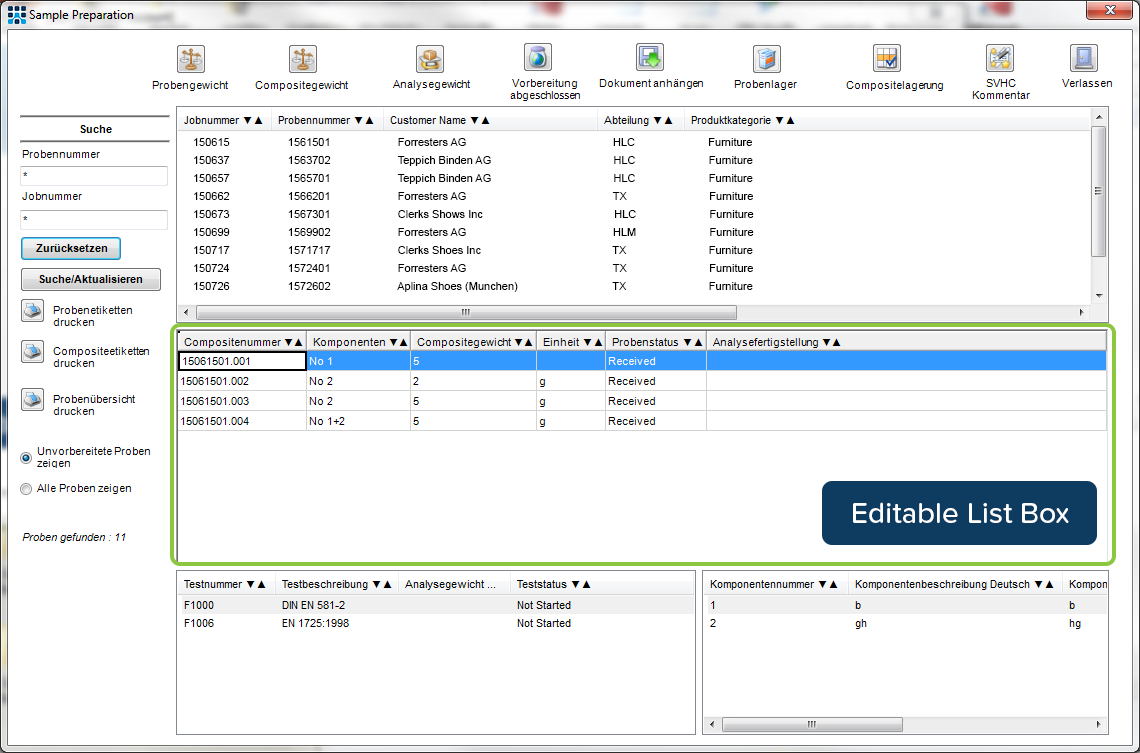 Example of the Editable List Box in Matrix Gemini - read and write directly to the database from same screen

Users can list and update a wide range of data in edit tables. These include sample details, batch information, substances and tests, instrument information, user information and more. Edits are automatically saved as users make changes, row by row. Further flexibility is provided since existing read-only list box controls can be easily be substituted with a new editable equivalent version. When this facility is used, the new version is initially set to be read-only for compatibility purposes but can then be changed to provide editing capabilities.
John Boother, Managing Director of Autoscribe Informatics, said: "Although Matrix Gemini is renowned for its configuration tools which allow it to be configured for a wide range of applications, workflows and laboratory types, we are also always looking at ways we can improve data handling processes for our customers. This latest development is one such enhancement and is a perfect illustration of the company's policy of continually improving its software, and supporting customers with these developments. It is available to all current Matrix Gemini V5 users and, of course, to all new customers."