Autoscribe Informatics is presenting a webinar designed for anyone involved in sampling to monitor sanitary conditions in food beverage production and other industries. Taking place on Tuesday 19 July 2016 at 4 PM in the UK, 5 PM in Europe, 8 AM Pacific Standard Time and 11 AM Eastern Daylight Time, the webinar introduces Autoscribe's Environmental Monitoring Solution. This module for the Matrix Gemini LIMS (Laboratory Information Management System) is perfect for the management of environmental sampling of production and storage areas by uniquely linking sampling point locations, test results and corrective action plans in one easy to use graphical environment.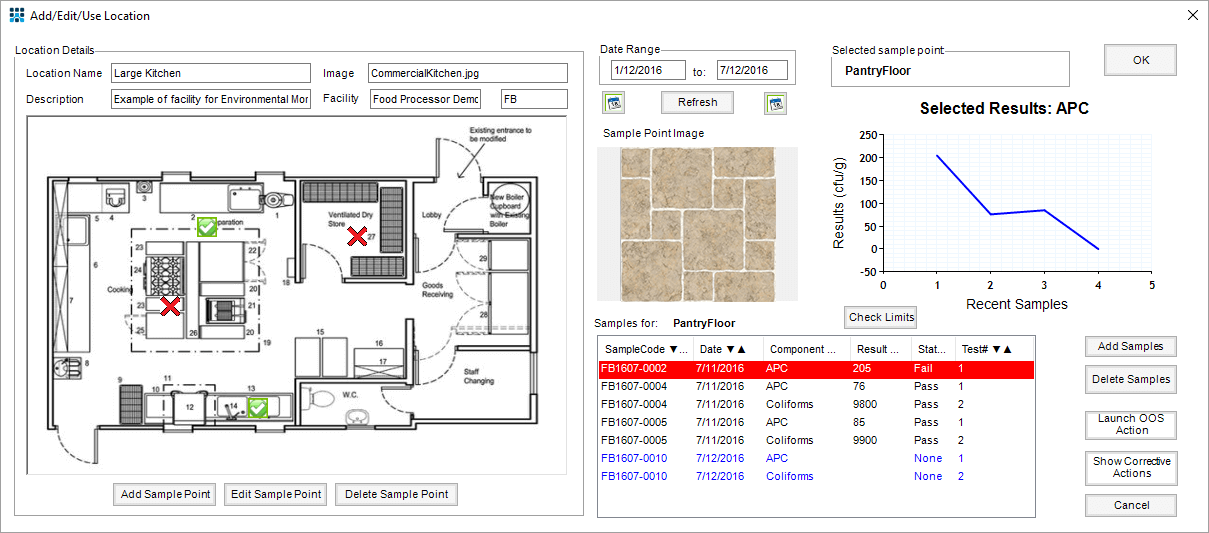 This informative webinar has been developed in conjunction with Dr. Laurie Post, Director of Food Safety and Regulatory Affairs at Deibel Laboratories, a leading food safety organisation. Dr. Post is also able to provide expert consulting services to Autoscribe clients in the development of control and monitoring programs that assure compliance to Food Safety Modernization Act (FSMA) regulations.
The webinar will cover:
Having a defendable QA framework for legislative monitoring needs
The cost impacts of different approaches
How the underlying LIMS solution tracks samples, and stores test results/corrective actions with a complete audit history
Visual mapping of results by status
Instant graphical identification of failure location
Trend analysis of results to allow early preventative actions
Why the highly configurable Autoscribe solution meets the needs of any regulated production environment where monitoring is required
Registration for the webinar is open at:
https://attendee.gotowebinar.com/register/4533744213431474947

Deibel Laboratories has provided FSMA subject matter expertise toward the development of this LIMS solution. Input from their 4 PCQI Lead Instructors ensures that this system will assist organisations in the food and beverage industry in implementing a defendable QA framework for the requirements of the FSMA. Apart from FSMA, the solution can be adapted for use in many other environmental monitoring situations.
More Details
Further Information on the Matrix Gemini Environmental Monitoring Module can be found here.