Scone Equine Group has chosen the Matrix Gemini Laboratory Information Management System (LIMS) from Autoscribe Informatics to handle the workflow and test management of the samples for its veterinary laboratory at the Scone Equine Hospital located in Scone, New South Wales in Australia. The order follows a LIMS configuration requirements workshop held on-site for Scone staff by Autoscribe Informatics, which included detailed discussions of their actual workflows and the benefits that a LIMS could bring.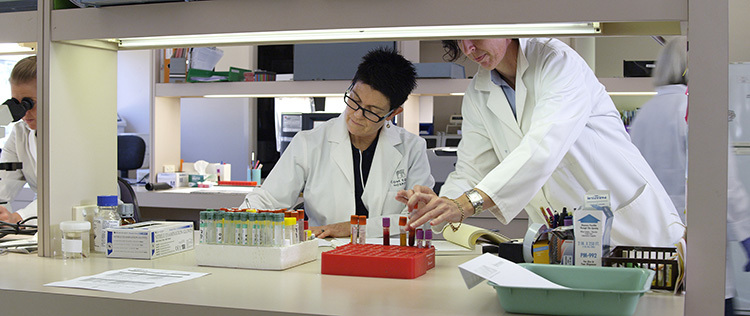 Scone Equine Hospital Laboratory
Matrix Gemini LIMS can be used to control, manage, organize and document the receiving of samples into the veterinary laboratory; allocate resources; schedule tests; enter raw results; calculate final values and compare to expected values, and generate and issue reports. Features such as rapid barcode scanning, automated invoicing and short code dictionaries (animal species, etc.) reduce the time needed for tracking work in the system. This in turn allows a higher volume of business to be undertaken and enables easy record management.
"We chose Matrix Gemini Veterinary LIMS as it fits the needs of Scone Equine Group perfectly," said Managing Director, Dr. Cameron Collins. "Its flexible configuration tools will allow us to implement the many workflows specific to our laboratory, particularly those required during the busy breeding season. After the on-site workshop with Autoscribe Informatics, it was clear Matrix Gemini would provide the best LIMS solution to transform our laboratory business, improving efficiency and turnaround times for results to our clients."
The powerful and easy to use configuration tools provided by Matrix Gemini provide the flexibility to meet the requirements of any veterinary laboratory. These tools allow the setup and modification of workflows, screen designs, menu designs, terminology, numbering schemes, report designs and much more without the need for programming or esoteric scripting languages.
Bob Blunden, Director Australasia at Autoscribe Informatics, said: "I am delighted that Scone Equine Group has decided to order the Matrix Gemini LIMS from us. It reflects both on the versatility offered by Matrix and the local presence and support being provided by Autoscribe Informatics Pty Ltd as a permanent base in the Australasia region. We have recently taken on additional staff to meet the increasing business opportunities in both Australia and New Zealand."
Located in the heart of Australia's thoroughbred breeding country and across four key horse regions in NSW and Victoria, Scone Equine Group delivers excellence in equine veterinary health. Scone Equine Hospital is the largest equine veterinary practice in Australia, delivering service and care to all horses, from the elite athletes to children's ponies and from new-borns to retirees. With registered specialists in Equine Surgery and Equine Medicine and highly experienced senior veterinarians, Scone Equine Hospital provides a world-class service including full equine surgery, equine medicine, diagnostic imaging, equine reproduction, neonatal, intensive care, laboratory, pharmacy and a referral service.