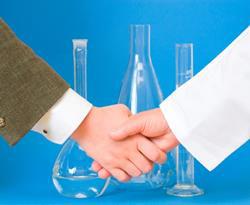 For people buying a Matrix LIMS from Autoscribe Informatics, placing an order is just one of the first steps in what we hope will be a long and productive relationship. Our LIMS implementation process, supported by our ISO9001:2008 certified procedures, follows a formal methodology and provides a proven approach to deliver the LIMS to your organization, on-time and on-budget. Once the implementation phase has been completed, our Technical Services Department will take over routine support for your project including a helpdesk to deal with any queries. Autoscribe's Matrix LIMS is a highly configurable software system and no-two installations of Matrix LIMS are configured in the same way. Because our product requires no programming to configure it to your precise requirements we are able to support the implementations of all of our customers. We also offer a comprehensive range of LIMS training courses. These range from web-based sessions of an hour or so duration, through to one-to-one instruction with one of our subject specialists or regular classroom-style training at our modern offices or at a venue convenient to your facility.
LIMS for life
But it doesn't stop there - we offer a unique 'future proofing' product support service for Matrix. The Matrix product line has been developed to specifically ensure backwards compatibility and easy upgrades for existing customers, meaning that if customers take out a support and maintenance contract they are getting a 'LIMS for life' – there are no hidden additional costs for major upgrades. This built-in future proofing leads to longer operational life, lower cost of ownership and excellent return on investment. Most importantly, it gives customers peace of mind that their LIMS software will always be maintained to the very latest functionality. Many Matrix users have migrated successfully through successive generations of the software and enjoy all the benefits of the latest version, yet can still access information that was entered in earlier versions. Some customers have migrated through 5 generations of Matrix over a period of 20 years.
Continuous development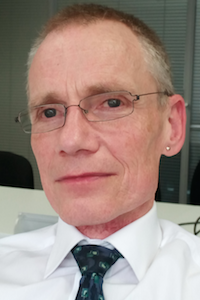 Fundamental to providing the required level of customer support is having the right infrastructure in place to support customers in the field; improve the product and add new and useful functionality – often in response to customer requests. We continue to grow our support team and recently have made key appointments on either side of the Atlantic. Dr. Simon Wood has been appointed as Product Manager for the Matrix Gemini LIMS, while Maria Cortez has joined as Technical Services Manager, North America.
Simon is highly experienced in all aspects of the sale, implementation, support, and marketing of business critical IT solutions in the scientific software and informatics market. With almost 30 years experience in the commercial LIMS environment, he is an acknowledged expert in the field of scientific and laboratory informatics. Operating from the UK, Simon will utilize his considerable experience of international markets to be the focal point for the development of the Matrix Gemini product line, including the identification of market requirements and market strategies. His hands-on experience of client management and delivering solutions that meet the needs of both suppliers and clients in a variety of vertical markets will prove invaluable in taking Matrix Gemini to the next level.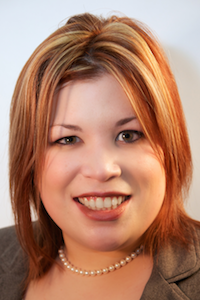 Maria Cortez will be based with Autoscribe Informatics in the US. Maria is a bilingual Spanish-speaking business professional with a scientific and technological background. She has over 5 years experience of business process analysis and delivering informatics solutions along with seven years of research in academia and the oil and gas industry. Maria's prime role is to manage the team of technical specialists involved in the implementation of Autoscribe systems, including allocating individuals to projects, setting general and project specific goals and monitoring progress on a regular basis. She will also manage the support desk function and check that customers are receiving prompt and good quality responses.
Don't just take our word for it
We conduct regular surveys to gather customer opinions about our products and our company performance. The most recent of these has once again produced very positive results. More than 95% of customers reported that they would recommend Matrix to others and overall respondents rated our implementation service at 8 out of 10 and helpdesk assistance at 9 out of 10. Although we are pleased with these results, we're not complacent which is why we continue to develop the team as described above. As you can see, placing an order is just the beginning!