One of the challenges in working within multi-national, multi-lingual organizations is that users may be using IT systems whose user interface cannot be presented in their first language. This can decrease efficiency and has the potential to increase mistakes and errors. In the worst case working with a laboratory system in an unfamiliar language may cause serious problems, and potentially compromise safety and data integrity.
Translation Support Upgraded
Matrix Gemini has always had a mechanism to translate on screen text so "sample test" might be shown as "prueba de muestra" (Spanish) on screen. This provided an easy way of translating screen text so that the local language could be displayed. The same mechanism allowed the use of appropriate terms and phraseology, for example substituting "batch" for "lot" as appropriate. As demand for Autoscribe's Matrix LIMS solution has grown among multi-site, multi-national organizations the need for improved multi-language support has been recognized.
Multilingual LIMS Support
Multilingual support has been included from Matrix Gemini LIMS v5.7. Multiple languages for multiple users are available. Each Individual user can have a default language assigned to them but if they wish it is also possible to switch languages. As multiple languages and character sets are supported user interfaces can be displayed in, for example, English, French, Arabic, Chinese and Korean.
We have built this functionality into our solutions including the standard Matrix Gemini LIMS workflow. Here we show four examples of the system in English, French, Spanish and Portuguese.
English Language LIMS Workflow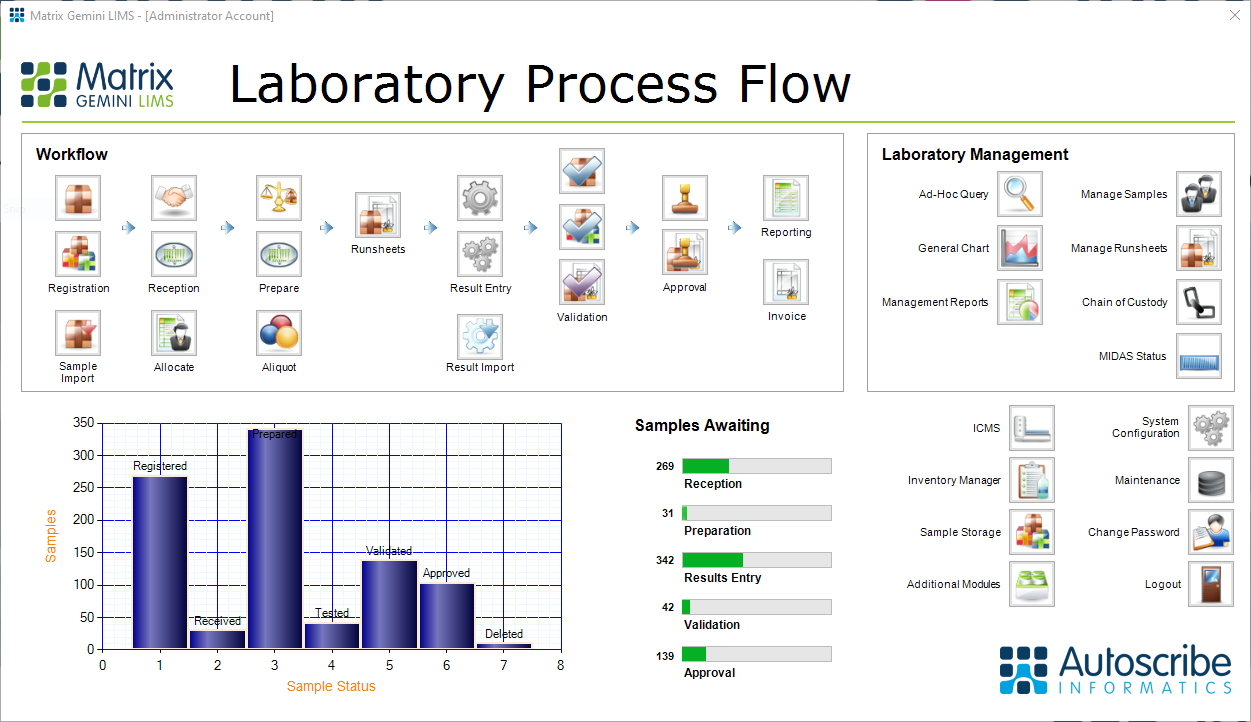 French Language LIMS Workflow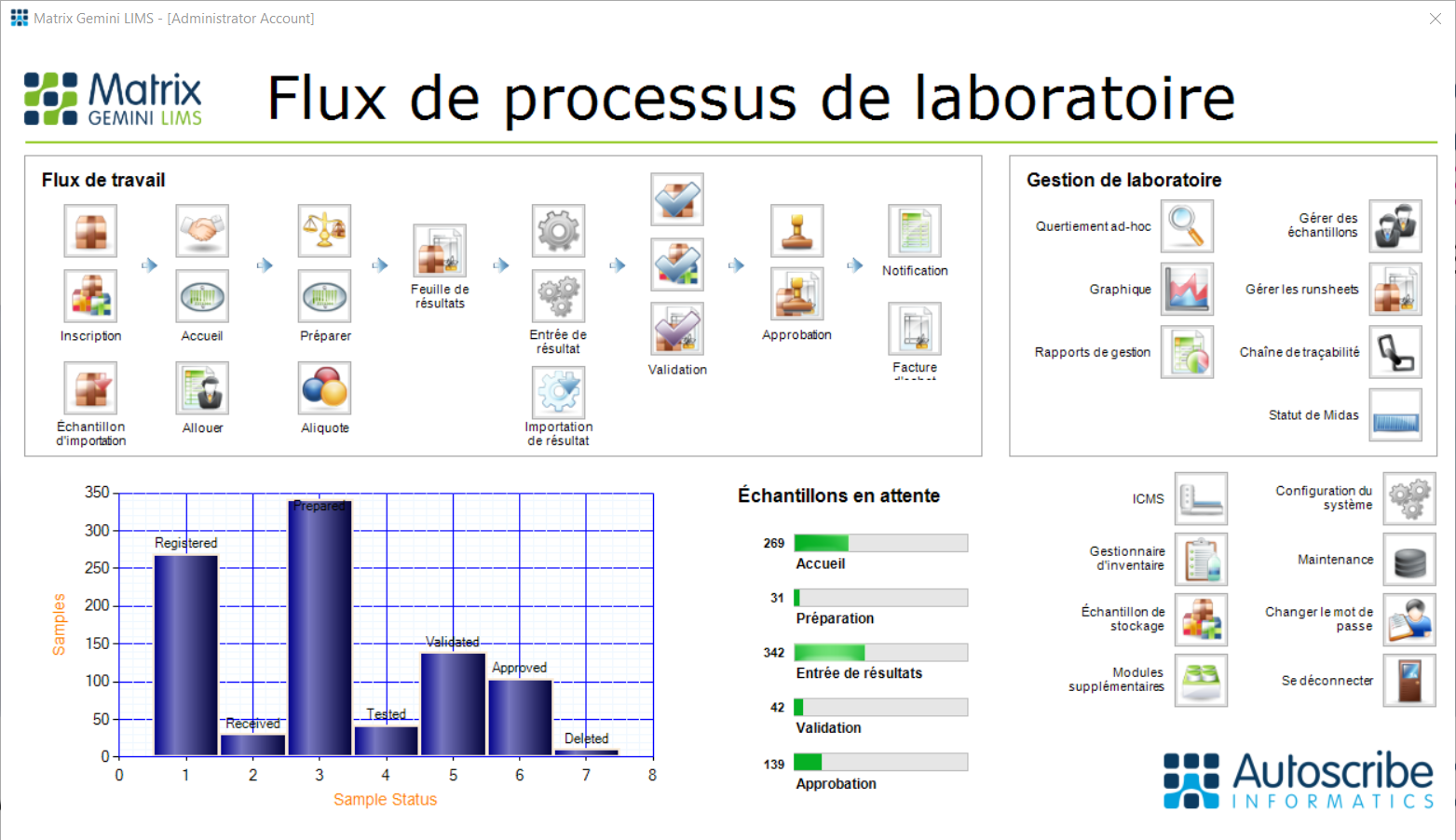 Spanish Language LIMS Workflow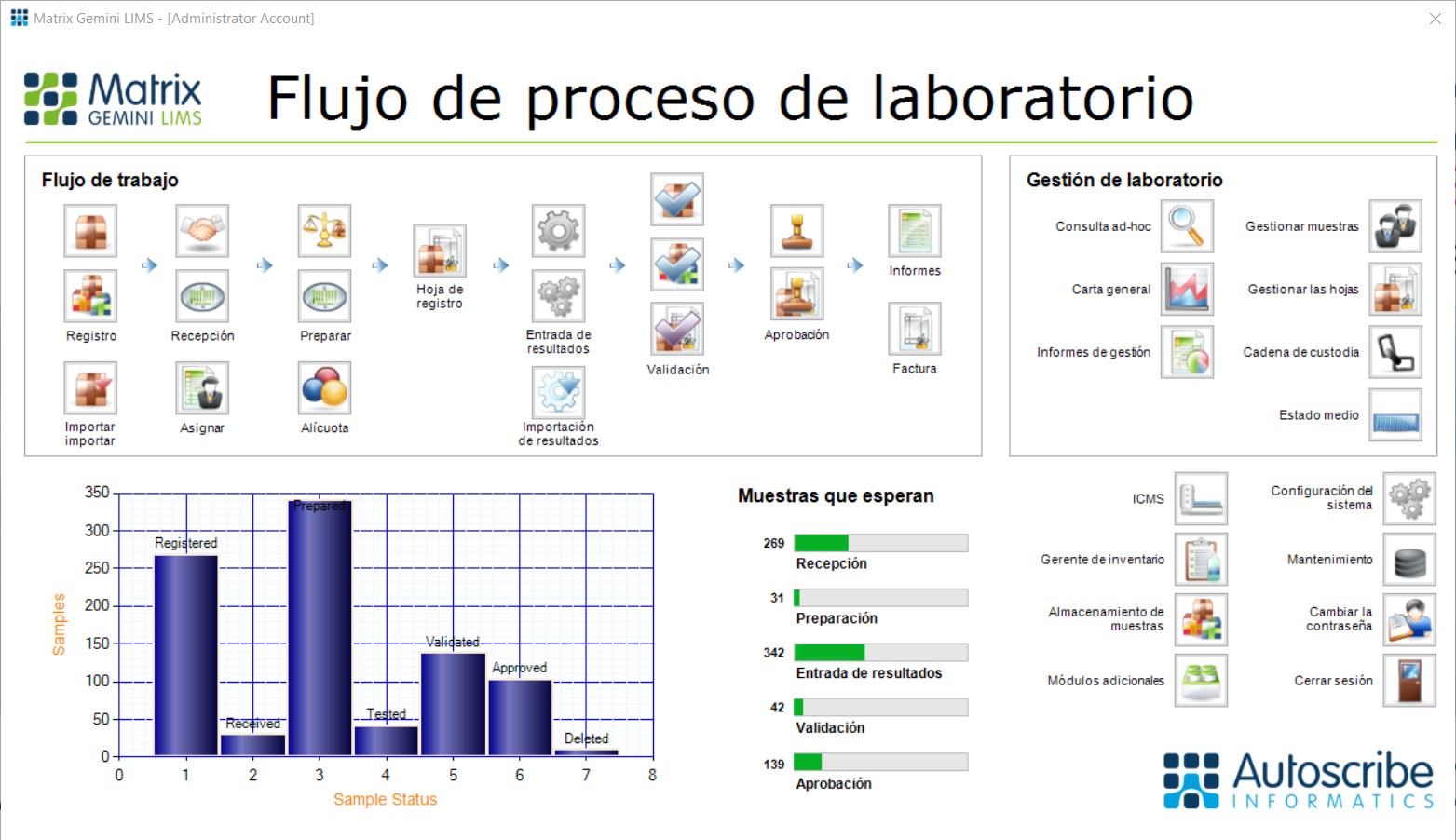 Portuguese Language LIMS Workflow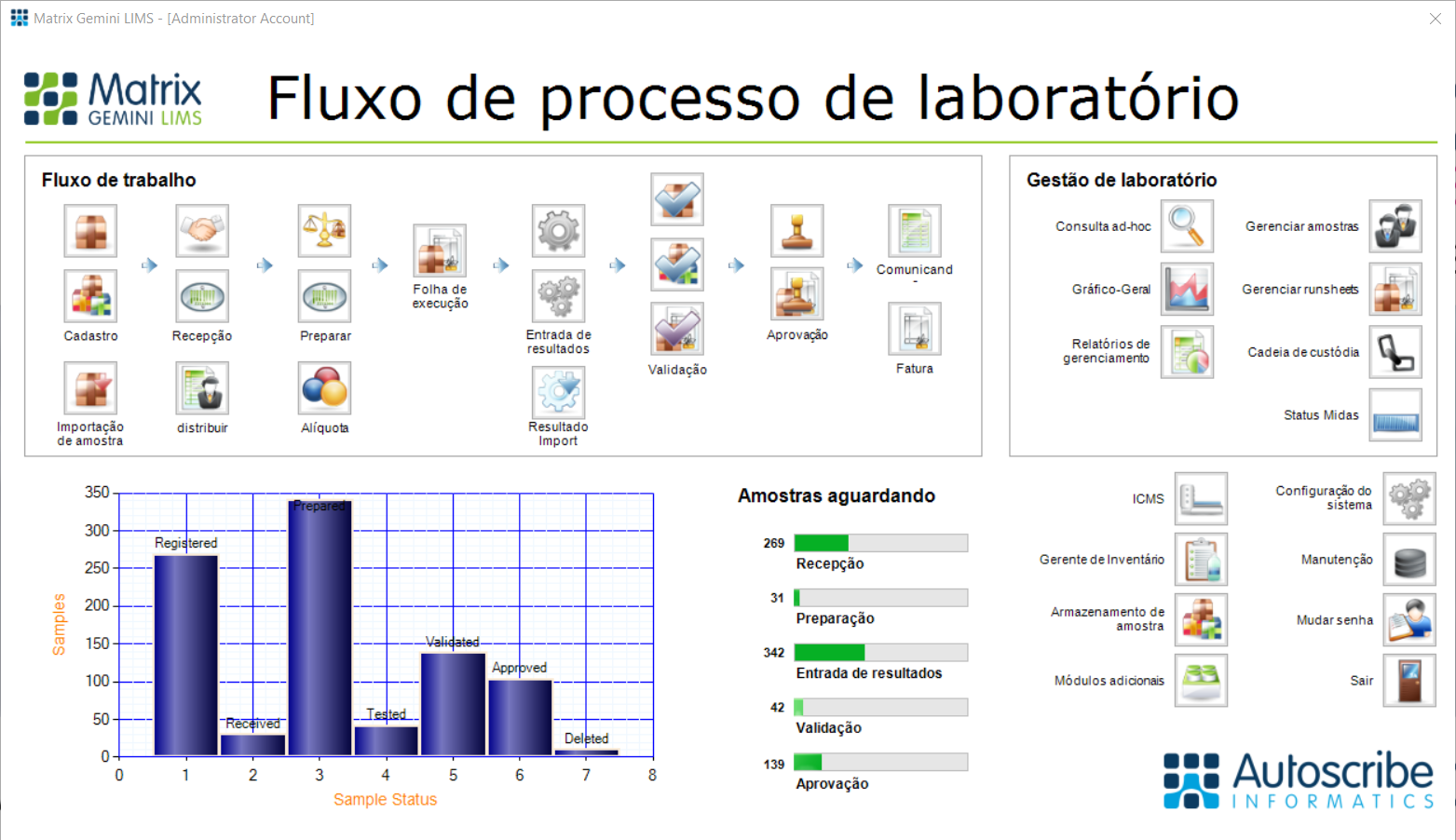 Setting up a new language in the LIMS
Each supplementary language is added to the language table within the database as required. All the text used in all the screens throughout the system can be downloaded as a single file and passed through a translator, such as Google Translate or translated manually. Auto-translations need to be checked as many laboratory terms are very specific, not only to the language, but also to the industry, the context in which they are being used, regional dialects, and individual company preferences. These translations are uploaded into the language table for use. Further changes can be made at any time, should this be required.
User Interface Size
A significant issue with translation can be caused by the physical space required to display the translated text. Some languages require more screen space than others and when translating from English, for example, an increase in size of 1.5-1.7 may be required to display the text correctly on screen depending, of course, on the required language.
Matrix Gemini has two commonly used user interfaces, the desktop application, and a web browser interface. However, any changes made to translations or translated text need only be done once even if both interface types are in use.
Find out More About Multilingual LIMS Support
If you would like to see a demonstration of Matrix Gemini LIMS in your local language, please contact us.