The UK Food Standards Agency (FSA) has published a new 16-page white paper entitled 'Regulating Our Future – why food regulation needs to change and how we are going to do it'. The FSA is responsible for ensuring that an effective regulatory policy is in place to verify that food businesses meet their obligation to ensure that food is both safe and is what it says it is. This new document consistently highlights the importance of accurately reported data going forward, and for food manufacturers and processors, the use of an appropriately configured Laboratory Information Management System (LIMS) could be an extremely important tool to help meet these requirements.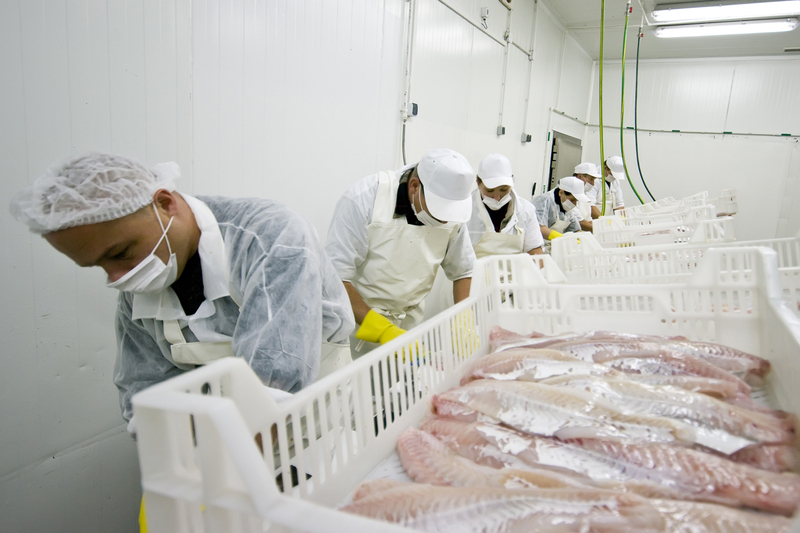 The need for change
The white paper concentrates on the way regulatory assurance is delivered within the existing regulations rather than introducing new regulations. The FSA has identified a number of areas where things can be done better. This is because the current system has not kept pace with technological change in the food industry and is not flexible enough to adapt to the changing environment. By 2020 the FSA plans to have delivered a new regulatory model for food in a flexible approach that can adapt to future circumstances. As the deadline for the UK to leave the European Union draws ever closer, priority is being given to elements of the new system that will provide reassurance for consumers and support the food industry as soon as the exit is completed. As far as getting evidence that business is doing the right thing, the Agency intends to "introduce digitally-enabled technologies to enable assurance data to flow into the system, and – as far as possible – to have it in real-time".
The use of LIMS in monitoring food safety
A fundamental element of ensuring food safety is to prevent contamination in food manufacturing and processing environments. Carrying out and monitoring the results of regular tests for contamination at key locations in the manufacturing process and supply chain forms part of an environmental program that can be implemented by organizations to prevent contamination before it occurs. This is an approach that is currently being adopted in the USA in response to the FDA's food safety initiative.
The use of a LIMS (Laboratory Information Management System) is commonplace in many manufacturing QA Labs to record and monitor laboratory samples, tests and results in order to simplify and automate processes and procedures. LIMS can maintain a clear, audit-trailed, searchable record of all samples taken test results and any reports issued. It can demonstrate the date/time of sampling and results in entry and details regarding how/when they were reported, by whom and to whom. In the event of a possible recall, it is possible to quickly retrieve test results for every lot analyzed. Access to this data also makes it possible to query/analyze historical data to drive process improvement since all results can be documented and any trends identified.
Perhaps most importantly, a LIMS such as Matrix Gemini can be configured to automatically link test results to specific sampling points in the food manufacturing/processing facility. A standard operating procedure can be developed which will increase testing and start 'out-of-specification' actions if abnormal microbial contamination is detected. All actions must be clearly documented, which can be done by adding appropriate records directly into the LIMS. The LIMS provides structure to ensure that technicians follow the program guidelines and make it much easier to keep track and analyze all the data effectively. Matrix Gemini allows sampling point locations, test results and corrective action plans to be linked in a single graphical environment. Trend analysis of the results can be made without needing to transfer the information to a separate, non-validated spreadsheet. This approach offers a way for food and drinks companies to document their sanitation/safety programs and instantly show written evidence of both testing and corrective actions.
Addressing the 5 basic FSA principles
The FSA white paper lists 5 key principles that underpin its efforts to improve the delivery of regulatory controls in the food industry. The use of LIMS as part of a structured environmental monitoring program can help manufacturers and processors alike to meet these requirements:
'Businesses are responsible for producing food that is safe and what it says it is and should be able to demonstrate that they do so. Consumers have a right to information to help them make informed choices about the food they buy – businesses have a responsibility to be transparent and honest in their provision of that information.'

By implementing a comprehensive environmental monitoring programme, businesses are being proactive rather than reactive. This means that food contamination will be avoided rather than the company having to react to contaminated food reaching the market. Not only is this good for the consumer, it protects the producer from costly product recall; halting production while the cause is identified and remedial action is taken, and the implications of damage to the brand itself.
'FSA and regulatory partners' decisions should be tailored, proportionate and based on a clear picture of UK food businesses.'

Widespread implementation of environmental monitoring programs would provide data that would help to clarify the FSA's understanding of the level of actions being taken by producers.
'The regulator should take into account all available sources of information.'

An environmental monitoring program with data from a LIMS such as Matrix Gemini allows ready access to the information requested by a regulator.
Businesses doing the right thing for consumers should be recognized; action will be taken against those that do not.

Having a demonstrable environmental program immediately identifies businesses that are doing their utmost to ensure customer safety.
Businesses should meet the costs of regulation, which should be no more than they need to be.

Whilst there is a cost involved in the investment and execution of an environmental monitoring program, the rewards come in avoiding the punitive costs that can arise from a customer safety issue. It has been estimated that every pound spent on preventive measures is likely to save the company £10 in corrective controls where something needs to be fixed. In addition, every pound spent on prevention is likely to save them over £100 in the event of a control failure.
The FSA white paper emphasizes the importance of data in all aspects of food safety and the implementation of an environmental monitoring program with a properly configured LIMS provides businesses with comprehensive data that they can choose to share with the FSA. The white paper goes on to say: 'The more information that we can draw into our model, the more effective it will be. We believe that the interests of the consumer will be better served by an effective regulatory regime in which food businesses feel confident to share with us in confidence, rather than by the routine publication of all and any data we are able to access.' Clearly, this white paper represents the very early stages of the change in the FSA's approach, but an environmental monitoring module is already available for the well-established Matrix Gemini LIMS. You can find out more about this by calling +44 (0)118-984-0610 and how this can help your business going forward.