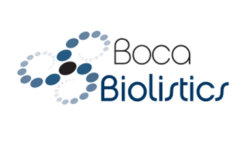 ---
Boca Biolistics is a Biorepository with a difference. It utilizes Matrix Gemini to manage its repository and laboratory testing services as well as managing prospective customer sample requests and subsequent despatch of those sales orders through an ERP approach enabled by the power of the built-in configuration tools.
The extraordinary flexibility of the Matrix Gemini Laboratory Information Management System (LIMS) has been utilized at Boca Biolistics to implement Enterprise Resource Planning (ERP) functions for its bio material supply and testing services business. Matrix Gemini unifies previously disparate data providing a fully functioning, scientifically orientated system for its management processes. This has improved customer-facing facets of the business and streamlined internal operations, providing significant savings in time and cost.
High throughput Biobank
Incorporating inquiries, order placement and dispatch (ERP functions) into the LIMS

System developed by Boca Biolistics in only 8 months
Auto store algorithm self-organises Biobank inventory
Easy selection of samples by customers using meta data
Matrix Gemini has proven to be the solution for our organization, long-term.
---
Boca Biolistics (BBL) is more than just a biorepository. It also offers clinical trial management services, CAP (College of American Pathologists) accredited central laboratory testing and other solutions that enable product development and research in infectious and rare diseases in the diagnostic and pharmaceutical industries.The proprietary biobank has an extensive inventory of approximately 0.25 million prospectively collected, rare and sought-after human biological materials for the discovery and development phases. These include specimens of blood, urine and tissue, representing infectious diseases and other diseases that are significant to oncology, cardiology, endocrinology, rheumatology, and genetic disorders. Through its IVD CRO Services division, BBL offers a full suite of clinical trial management services from initial study design to final regulatory submissions.