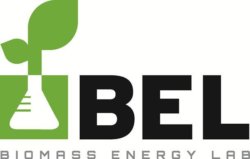 ---
BEL provides analytical testing services for both the domestic and international biomass fuel markets allowing producers and users to comply with any standard/certification system​. As an ISO 17025 accredited lab, BEL understands the biomass export market and knows what it takes to move product overseas successfully.​
The introduction of a specifically configured Laboratory Information Management System (LIMS) has transformed the efficiency of this busy biomass lab. Eliminating the use of spreadsheets for sample tracking has simplified data retrieval while other LIMS functionality has facilitated ISO17025 compliance.
To implement an ISO17025 compliant, yet flexible, LIMS
Move to a single database driven LIMS solution
Have the flexibility needed to deal with a wide variety of customer and international market needs

Improved lab efficiency due to a single system for compiling all lab information
Matrix Gemini provides a very flexible approach to changing workflows and report types
Ability to generate quotations, include graphs in reports and analyze results trends
Facilitates compliance with ISO17025 standards
We are particularly impressed by the flexibility of the system and being able to change configurations ourselves
---
Biomass fuel is a renewable energy source produced from wood and other organic matter. There are a variety of formats including woody biomass, agricultural residues, densified/pelletized fuel, municipal waste debris, or process-derived waste products. Biomass Energy Lab (BEL) was formed in September 2011 to service the biomass fuel industry and enable producers and users to comply with any standard/certification system, both domestically and internationally. BEL is a joint venture between Timber Products Inspection Inc. and Control Union USA Inc. Timber Products Inspection (TP), head quartered in Conyers, GA, is an independent, third party wood products inspection, testing and consulting company operating throughout the USA. Control Union USA, head quartered in Saint Rose, Louisiana, is an independent global service provider offering specialized services comprised of inspection, logistics and certification of biomass and biofuel products. Continued...