Booth G8, Lab Innovations 2015 NEC, Birmingham, UK, 4 - 5 November 2015
Autoscribe Informatics is demonstrating the remote access capabilities of the Matrix Gemini Laboratory Information Management System (LIMS) at Lab Innovations. Matrix Gemini features a dual web/Windows user interface and the unique Matrix Configuration Tools on the desktop client means that any screen that has been configured for use on the desktop is immediately available to a user running a web browser.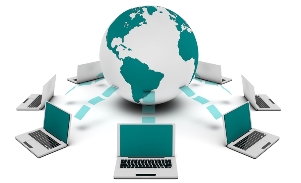 Autoscribe's Managing Director, John Boother, commented: "Matrix Gemini's dual web/Windows user interface makes it ideally suited to multi-site applications at a number of different levels. The web-based implementation means that system access is available from any location that has web connectivity, either on a PC or mobile device such as a tablet. Samples can be registered remotely and tracked globally."
"Perhaps the most important benefit for multi-site operation is the fact that Matrix offers the flexibility to be configured to meet the specific work process at each individual site," he continued. "This means that users are not constrained to a centralised system that might not be set up in the way they would like. Not only that, our policy of continually improving our software, and supporting customers with these developments, means that existing customers with a support and maintenance contract would not need to buy a completely new system ever again.
This built-in future proofing leads to longer operational life, lower cost of ownership and excellent return on investment, especially important for multi-site operations. Most importantly, it gives customers peace of mind that their LIMS software will always be maintained to the very latest functionality."