Some would claim that
LIMS
in the Cloud is the next 'big thing' in LIMS technology, but is it really the way forward for everybody? Deploying LIMS software hosted in the cloud (the Software as a Service model) as well as storing data in the Cloud attracts interest as a perceived low-cost option. Customer IT strategy, however, is often decided by a number of factors which include security (the sensitivity of data and their approach to risk of data loss), architecture (scalability of resources) as well as value (operational vs capital IT costs). Since the Software as a Service model has no initial license and hardware costs there is no capital outlay and a low-cost monthly fee per user can often be accommodated from an operational budget. In addition, there are automatic back-ups and system updates, so no customer IT support is needed on-site, and data storage in the cloud is completely scalable so it can be expanded to cope with more or less limitless quantities of data.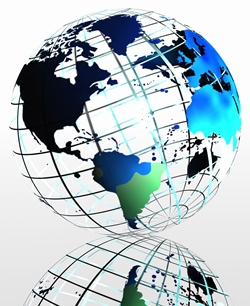 But how does all of this really stack up against the more traditional enterprise deployment of LIMS? For the enterprise model, the LIMS software is installed on the customer's own server, for a one-off perpetual license fee with data also held on the customer's server(s), usually behind a corporate-wide firewall for maximum data security. So up-front costs and IT support costs are higher, but the level of security is also much higher. This is particularly important for data-sensitive industries such as medical diagnostics and pharmaceuticals where the potential 'cost' of losing cloud-stored data may be immeasurable compared to the hardware costs of on-site protected servers.
For this reason, estimating the total cost of ownership of an enterprise LIMS vs a cloud-based system is not always quite as straightforward as it seems. Additional factors such as the 'cost' of flexibility such as creating specific workflows for individual laboratories within an organization may also be difficult to enumerate yet can be the difference between a laboratory working efficiently or not, even for small laboratories. So if the costing argument isn't quite as transparent as it seems, then the choice of enterprise vs cloud deployment often comes down to the IT strategy of the customer. If they have a policy of using external data centers and the cloud then it would be logical for them to follow the same policy for LIMS. If, however, they use internal data centers then this would also be the best approach for LIMS.
Fortunately, Autoscribe's Matrix Gemini LIMS enjoys a choice of deployment methods, giving users a real choice. It can be deployed either as enterprise software or on remote servers to change the costing model. The dual web/desktop user interface provides the level of flexibility need to accommodate most requirements. We still find our original enterprise model to be the most popular, but we are equally happy to arrange for Matrix Gemini to be hosted on tried and tested specialist third-party servers, allowing users to spread the cost by paying typically a quarterly ongoing license fee. The great thing about this approach is that it still allows the user access to the full capabilities of Matrix Gemini, with its built-in configuration tools that allow the system to be structured to meet the exact customer requirement. Not only that, whether you are a single user or a multi-site global organization, you still enjoy the full product updates and support as if you were using the enterprise model.