Did you know that 1 in 10 people fall ill from foodborne disease every year? And that 420,000 deaths every year are directly attributed to foodborne diseases? The really sad thing is that foodborne diseases in the food chain are preventable. This is the subject of the recent Food Standards Modernization Act (FSMA) in the USA which is much in focus within the food and beverage industry right now.
A new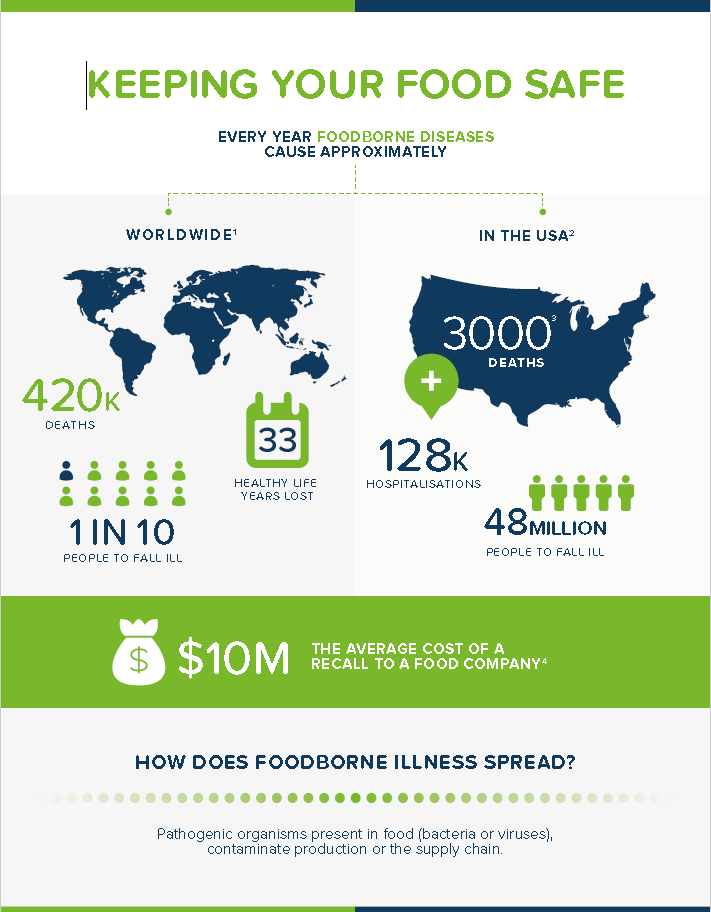 Food Safety Infographic from Autoscribe Informatics highlights the problems caused by foodborne illness and how we can keep food safe in the entire food chain using Environmental Monitoring solutions.
The Matrix Gemini Environmental Monitoring solution provides a framework to document how food production processes are monitored and provides an early warning of sanitation issues, before they become violations. The solution leads users through a continuous quality (Plan, Test, Evaluate, Action) to keep control of microbial contamination before they become costly line stops or product recalls.
In a globalized world contamination in the food chain between farm and fork can quickly cross borders and cost both money and lives. For instance reducing foodborne illness in the US by 1% would save $700M a year.
Download your Food Safety Infographic today and discover the facts about food safety and environmental monitoring solutions.