LIMS computing infrastructure without the hassle
Reduce your up-front infrastructure investment, and scale as you need.
Secure Cloud LIMS
Autoscribe's Matrix Gemini LIMS may be deployed in the cloud and still be configured to your exact needs. Matrix Cloud Hosted LIMS have built-in security features to keep your data secure. Autoscribe's data center facilities are provisioned, managed, and audited to SOC 2 standards, ensuring all your cybersecurity and operational needs are met. At the application level, end-to-end encryption, role-based permissions, and individual passwords ensure you are kept secure, while legitimate users can easily access the LIMS from anywhere via the web.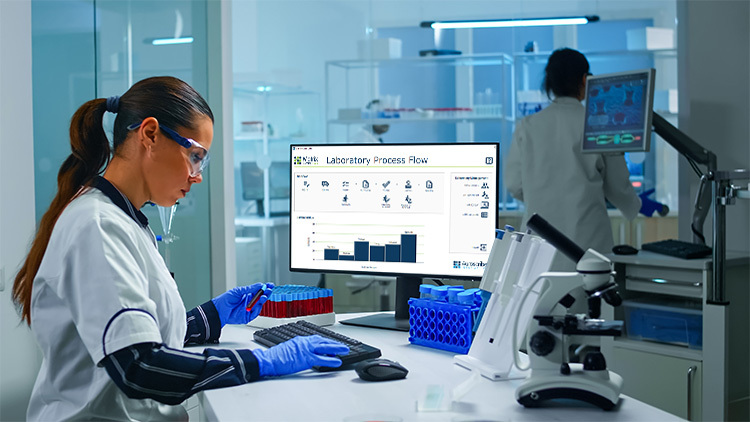 Dedicated Virtual Environment
Every laboratory is different, requiring every LIMS to be configured to meet individual needs. Autoscribe therefore provides each hosted system with its own unique virtual environment, providing several key advantages:
It may be fully tailored to meet your unique functional requirements. You are not limited by the multi-tenant constraints of others.
System maintenance periods may be timed for mutual convenience. You are not forced to upgrade to someone else's timetable.
Your LIMS data is kept securely in its own database (no shared database).
Laboratories can fully test and validate changes, upgrades, and enhancements prior to deployment.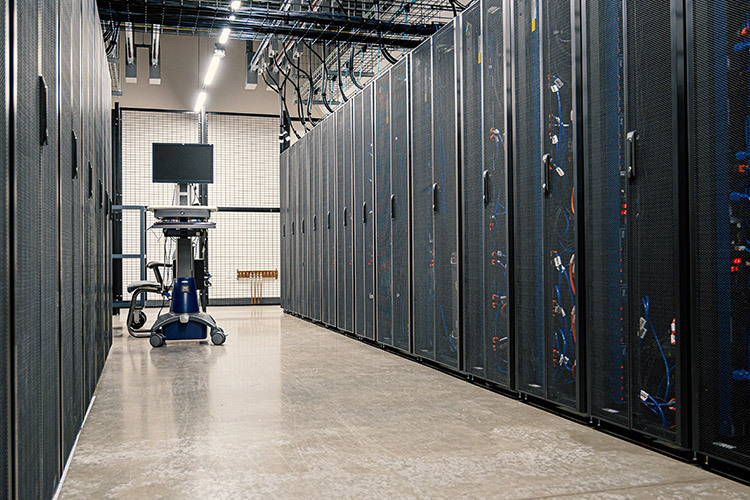 Top Features of Matrix Cloud Hosted LIMS
Starter-systems provide industry best-practice

Configured to meet your exact needs
Web access from anywhere
Autoscribe managed infrastructure
Client controls upgrade/maintenance timescales
Better than 99% server uptime guarantee
Regular backups for fast data recovery
Link instruments and integrate with other systems through the cloud
Benefits of Matrix Cloud Hosted LIMS
Autoscribe's Cloud hosted LIMS keeps you in control, and maintains maximum flexibility, without the need to invest in your own computing infrastructure. Autoscribe manages the infrastructure and software updates, but at a time that suits the client, and ensures your LIMS is available 24/7. The computing resource can be instantly expanded as your laboratory, and your needs, grow.
Learn About Matrix Cloud Hosted LIMS
The Matrix Cloud Hosted LIMS brochure provides all you need to know about cloud hosting with Autoscribe Informatics.
Hosted LIMS is relatively new in the industry. There is a trade-off between Hosted and SaaS solutions, though both are in the cloud, and traditional on-premise solutions. For LIMS that trade-off is between flexibility of updates, configurability of the LIMS, and reliability/security. Please read this article this article for some more detail.
Theses terms are very often intermixed while marketing these products, but they do mean different things:
Cloud LIMS is any LIMS system hosted in 'the cloud', i.e. not on-premise. Even IT systems internal to a Company may be Cloud based these days. Renting space in external data centers, or co-location facility, could be termed 'cloud. There are many Companies offering cloud IT infrastructure, AWS and Azure amongst them. The benefits are a fast roll-out of services, fast expansion if needed, and low up-front costs.
Hosted LIMS is where a provider manages (hosts) the LIMS infrastructure and LIMS application for you, in a secure data centre. You won't need to worry about buying the hardware, loading and updating operating systems, installing and maintaining application software, all this is done for you. Within the LIMS world 'hosted LIMS' usually means you will have your own application server and database server and you will control of when security patches and software updates are performed.
SaaS LIMS differs from Hosted LIMS, in the LIMS world, as you may share the LIMS software, the application server, the database software, the database server in any combination. Sharing resources like this drives down costs to a minimum, so a provider will run a single application on a single server and a single database application and a single database application server, to keep costs to a minimum. But modern techniques can still keep your data isolated and secure. The issue with SaaS is that you will have applications and services patched and upgraded in a timeline that suits the service provider and will affect everyone. Also only limited configuration of screens may be allowed, limiting how much you can optimize a standard workflow to your specific needs.
Remember, every lab is different and very often require configuration changes to match your processes and maximize efficiency – that's why Autoscribe recommends the Hosted LIMS solution, providing you maximum flexibility, with all the benefits of cloud, and without the limitations of SaaS.
Yes. Matrix includes the Matrix Configuration Tools, used to configure the system. Using the graphical editor you can configure (or create) screens, lists and menus in the system. No software coding is needed. The resulting LIMS web application can be accessed from anywhere using a web browser.