Visual configuration tools, within a standard core product, ensure our information management systems match your needs, at a fraction of the cost of competitor solutions.
Autoscribe Informatics solutions uniquely feature genuine configuration capabilities, with no custom coding, ensure an exact fit to customer requirements for a wide range of laboratories and processes. Matrix Configuration Tools provide superior flexibility which results in fast implementation and an interface that is familiar and comfortable for each user. In addition, a product that is easy to configure results in a long system life and therefore a reduced cost of ownership.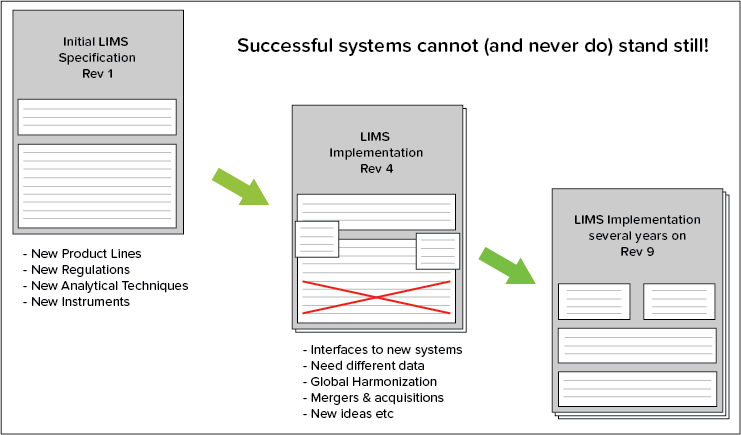 "Using the configuration tools we have been able to update and expand our LIMS system across multiple-sites for more than 15 years."
"We can still access all of our historical data and we have always been able to meet the ever changing user and business requirements."
---
Matrix Configuration Tools Guarantee a Truly Flexible LIMS
Easy to meet changing business requirements – future proof your investment
Configure the system once for use with either desktop or web clients thus reducing implementation, validation and support time and costs
Autoscribe support for all user developed configurations
Reduce implementation and support risk by not using custom code
Faster implementation and lower cost of ownership
Configure the system to precisely meet user and business requirements
Include business management processes and reports in addition to laboratory information and results
Scalable from single user to multi-department to multi-national system
Archived data always available even after major updates
Seamlessly upgrade to newer versions without re-configuration
Matrix - The LIMS for All Reasons
Configurability Explained
Next Steps
For further details see our Configuration Tools brochure.
Next Steps
Find out how the Matrix Configuration Tools help our solutuions fit your industry.
If you're thinking about a new project or upgrade then please contact us.
We would love to demonstrate how our user friendly Matrix Configuration Tools make your life easy and save you money.