The long term monitoring requirements of the nuclear industry are amongst the most stringent of any industry.
LIMS for Nuclear Facilities and Radiochemical Laboratories
The Matrix Gemini Nuclear LIMS Monitoring Solution enables the management of samples in and around nuclear facilities and radiochemical laboratories. Laboratories in the nuclear and radiochemical power generation industry must test and record environmental samples from a wide range of sources including soil, air, silts, rain and surface water, as well as fish and crops to ensure public safety. Continuous testing throughout both generation and decommissioning phases is required to ensure safety.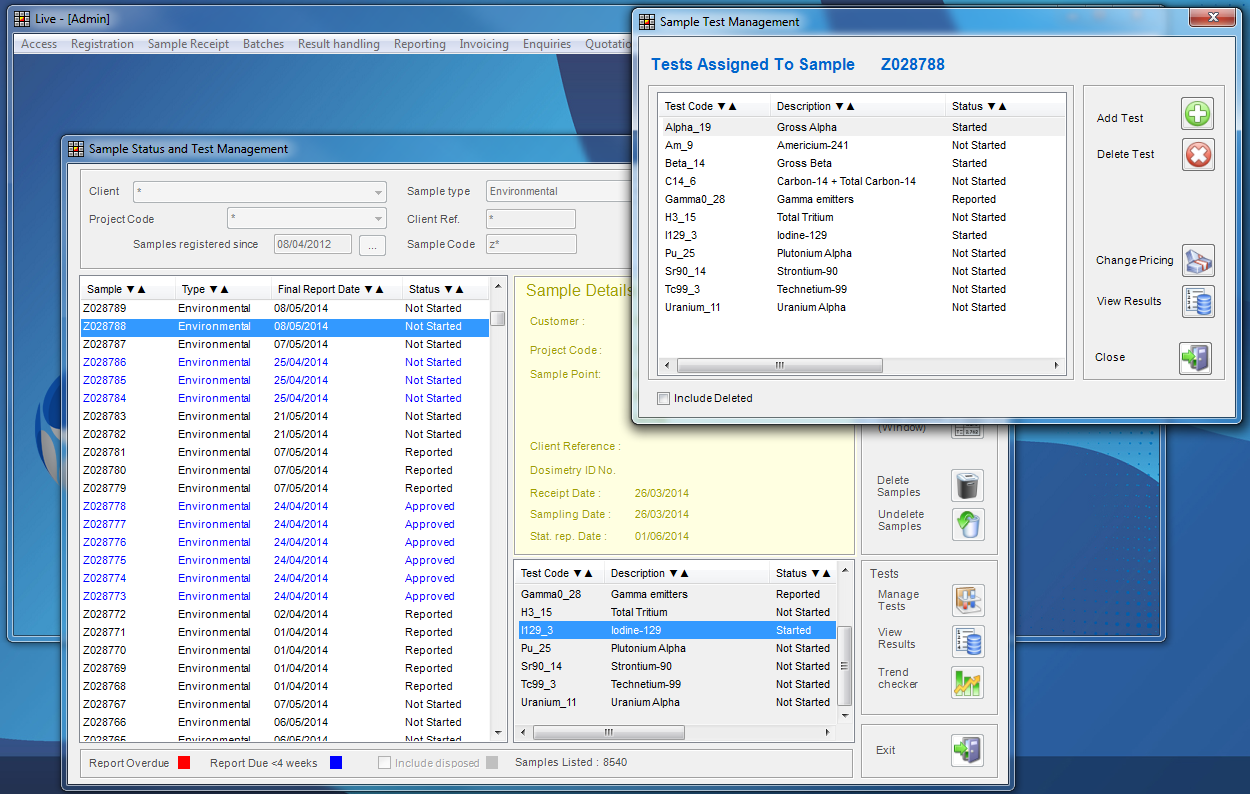 The radiochemical monitoring program is stringent and highly regulated. It calls for routine and accurate testing and measurement, the maintenance and security of both current and historic data (over long periods), statistical and trend reports and the submission of quarterly and annual reports to appropriate government environment agencies.
"We are delighted with the support we have received from Autoscribe"
---
The Perfect Nuclear LIMS for Radiochemical Analysis
Ideal to manage this complexity, Matrix Gemini Nuclear LIMS is a versatile software solution that features workflows for environmental district surveys, liquid discharge, gaseous discharge and chemistry all in one system. The system can also be easily configured for radioactive waste management applications.
Case Study 1
Discover how one US Radiological Laboratory uses Matrix Gemini LIMS to manage complex radiochemistry data.
Case Study 2
See how Matrix Gemini Nuclear LIMS adapts easily to the needs of Radiometric Analysis.
Contact Us
These are just some examples of areas we have worked within. If are looking for a Nuclear LIMS or Radiochemical LIMS please contact us to discuss your needs or a web demonstration.