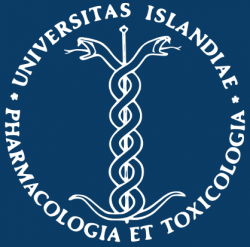 ---
The Laboratory of Pharmacology and Toxicology (RLE) of the University of Iceland is responsible for analyzing drug and alcohol samples on behalf of the country's police and the judiciary. 4-5,000 cases a year go through this busy laboratory, managed by Autoscribe's Matrix Gemini LIMS, which the team configured themselves to meet their own unique needs.
This ISO certified forensic toxicology laboratory works to the highest of standards. It analyzes drug and alcohol samples to support the police and the judiciary in Iceland. As well as analyzing biological samples for the presence and concentration of alcohol and drugs, the laboratory conducts investigations into drugs of abuse seized by the police and monitors potentially damaging pollutants and pesticides in the environment.
Around 4-5,000 cases go through the laboratory every year, managed by 20 specialist staff. Each case can contain multiple samples, requiring accurate analysis, documentation and reporting for the relevant authorities. Accurate interpretation and evaluation of results is key as the information may be used in court testimony. In addition, RLE is responsible for maintaining environmental and biological pollution and toxin measurements.
Forensic toxicology to support prosecutions of offences
Support for current LIMS was being withdrawn

LIMS largely configured by the laboratory themselves
Access to sensitive data is restricted to keep it secure
Laboratory staff find client cases, and samples within them, easy to mange
Matrix Gemini LIMS provides the flexibility we need to manage and report on forensic toxicology results for police and the judiciary.
---
RLE is also a teaching and research organisation for life sciences and toxicology within the University of Iceland. Scientific research is playing an increasingly important role in the Institutes work, and its researchers are published internationally adding to the body of knowledge in their field of study. New scientific talent is nurtured through offering master's and doctoral study and research programs.