Matrix Gemini Web Portal
---
Web Portal Demonstration Page
---
The Matrix Gemini Web Portal allows your customers to login, view, and download the data they need from anywhere, at any time. This demo shows an example of how multiple company clients can view data specific to their own organization. Find out more about the Matrix Gemini Web Portal.
Please contact us for a demonstration.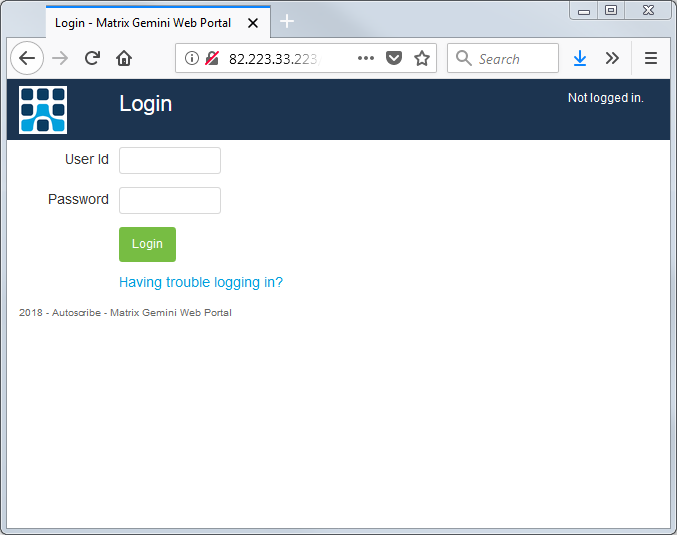 Click to access (non-secure) web portal
Normally the above would be embedded as an iframe directly on your website to allow access by your external customers. (Because this website is HTTPS and our web portal demo site is now HTTP the iframe will not work on this demo page - instead please click through to the web portal site).

Download PDF
Thank you for your interest. Please complete the form to access this document. We respect privacy and your personal details will not be shared.
Optional Q 1 (below if ticked)
Optional Q 2 (below if ticked)