The Pittcon 2020 roundup for those that didn't make there
---
Pittcon 2020, the annual laboratory science conference, had a very different feel to it this year. If the show had been held just two weeks later, with much of the USA and Europe in lock-down, it would not have gone ahead. Although the USA had not at that stage seen many cases of Coronavirus this was the word on everyone's lips as they walked the exhibition hall and conference. Several booths were left empty with signs saying the exhibitor was "Absent due to travel restrictions". Certainly the most popular thing on the Autoscribe stand were individual packets of antimicrobial hand wipes which we had bought along to give-away.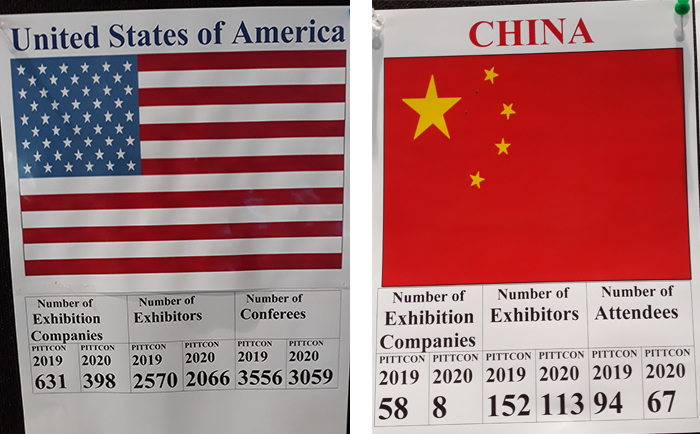 Not surprisingly attendance at Pittcon 2020 in Chicago was down. Official figures showed a big drop in exhibitors from China, down from 58 to 8, while US exhibitors dropped from 631 to 398. While billed as an international show the majority of attendees, unsurprisingly, come from the USA. This year was no exception with 3059 conference attendees (slightly down from 3556 last year in Philadelphia).
Covid-19 aside, ease of use was a common theme among exhibitors at Pittcon. Autoscribe Informatics demonstrated its configurable LIMS, which is unique among LIMS vendors in that every screen in any workflow can be modified using graphical configuration tools without changing the underlying software. Not only does this make the system user friendly and easy to use, it also makes it easier to support, faster to implement and reduces the cost of ownership.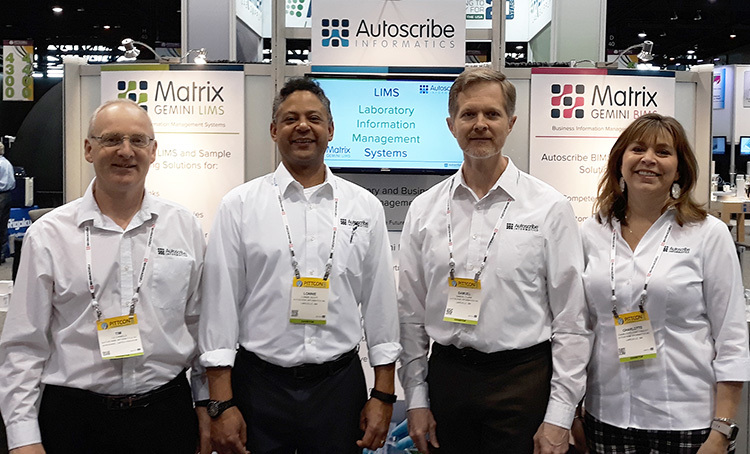 Several new or improved industry specific starter systems were demonstrated at the show including Pharmceutical, Veterinary, Biobank, Matrix Express (a generic system smaller labs) and improved QA/QC flows for Water/Environmental, Food/Drink and Contract Labs including enhanced runsheet functionality and instrument calibration modules.
Elsewhere around the show many of the major instrument manufacturers and laboratory suppliers were also showing new and improved products but what caught my eye this year was the "Pittcon Park", located in the middle of the exposition floor. Located within this area was the "Lab Gauntlet" which again proved popular with participants trying their luck at various challenges, the "Headshot Lounge" which had a photographer taking complimentary professional-quality headshots, and the "Pittcon Planetarium" which provided a glimpse of our solar system.
Despite the slightly lower numbers at Pittcon 2020 many attendees were looking for new solutions to their challenges and in fact our booth was very busy. The old paradigm of quality over quantity still applies! And so on to New Orleans Mar 6-10, 2021.