The Pittcon 2018 conference and exhibition was recently held at the Orlando Convention Centre in Florida, USA. This year the exhibition lasted three days rather than a gruelling four, of which the first two days were especially busy for Autoscribe Informatics. With increasing digitization, and less travel being authorized by Companies, numbers attending have fallen slightly over the years. So is PITTCON still relevant to the Laboratory Industry?
From the numbers of people attending our stand at PITTCON 2018, the answer is a definite yes. People who were just about to start a LIMS project were able to visit the Informatics isles and see back to back demos to instantly gauge the different LIMS offerings. Some visitors came back several times over multiple days as they learned more about the advantages of LIMS and what it could offer them.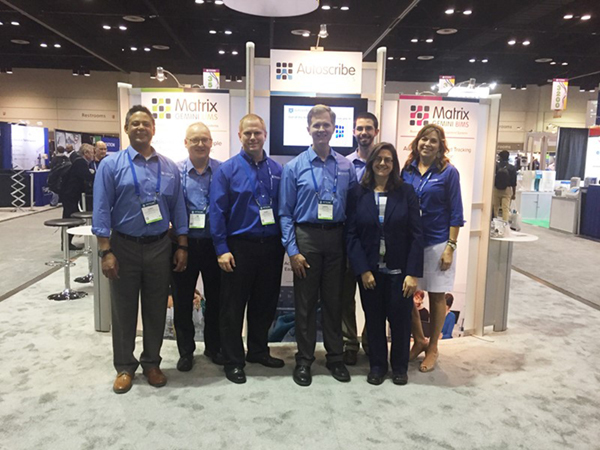 For Autoscribe Informatics it was a great chance to show just how flexible and easily configurable our LIMS offering really is compared to the competition, and the advantages our LIMS solution can provide to a laboratory.
PITTCON 2018 Themes
There were no significant new industry innovations at the show though most suppliers showed new technology upgrades to their products. Alligator Alley, which allowed attendees to test their lab skills to win prizes and experience virtual reality, proved popular.
A growing theme over recent years has been connectivity. Away from the hype of the "Internet of Things" (IoT) and "The Cloud"/SAAS, those working in the laboratory industry just want things to connect more easily. Truly common interface standards in the laboratory however remain elusive. Look for a truly open API, as delivered with Matrix LIMS from Autoscribe, and the flexibility to adapt solutions quickly and easily if you wish to connect islands in your laboratories.
Talking to attendees it was interesting to learn about the huge variety of labs and the diversified way they worked. This also revealed a second theme which was that while some labs are on their second or third generation of LIMS many labs of all types, both in the USA and elsewhere, still use pen and paper and/or spreadsheets to store their data. These labs could see many advantages of implementing LIMS.
Trending Articles
The PITTCON team tried hard to drive new themes and ideas at the show. Two articles that stand out are Food Safety at Pittcon 2018 and Environmental Analysis at Pittcon 2018. Both pick up on trends we have seen in the industry too.
In the food industry, due to the FDA Food Safety Modernization Act (FSMA) in the USA and similar tightening of regimes by the UK Food Standards Agency, QC labs are being asked to monitor the cleanliness and hygiene of production areas more tightly. Autoscribe Informatics Matrix Gemini Environmental Monitoring module provides this functionality, allowing regular samples to be taken and results to be actively monitored.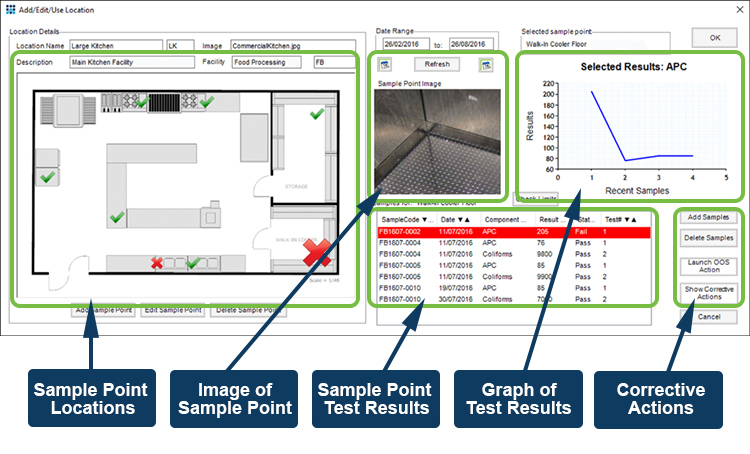 Ensuring our drinking water, wastewater, air and soil are not contaminated is another theme we see echoed in discussions with our clients. Environmental labs often work in the field, beyond the internet. The Matrix Gemini Field Analytics System provides support for field testing, enabling sample information and test results to be collected offline and uploaded to the LIMS when within cell phone range, or back in the office and connected via the internet.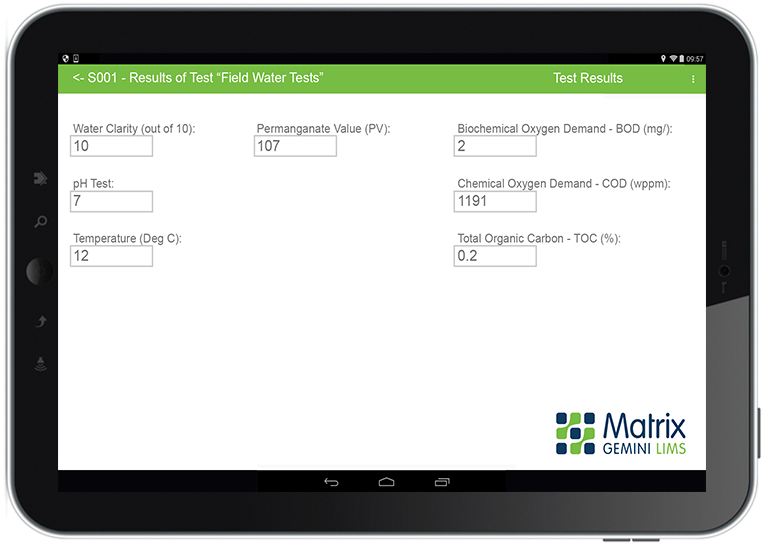 Because PITTCON adapts its program and themes to meet the current needs of the laboratory market, and proactively encourages industry and laboratory staff to mix and share ideas, it remains as relevant today as it was when the "Pittsburgh Conference on Analytical Chemistry and Applied Spectroscopy" was first held in 1950. See you March 17-21, 2019 at PITTCON in Philadelphia, PA.