Track samples, assets or anything else within your laboratory with our configurable laboratory sample tracking software.
Matrix Tracker provides tracking functionality without test capabilities.
Today companies and organizations operate in highly regulated environments, requiring the need to track and report on items, activities or events, with certainty, as they occur. Keeping track of laboratory samples is a challenging but necessary task, with the ability to locate, store and verify their validity being key to the overall operation.
Spreadsheets which were traditionally used, are no longer suitable for keeping track of the vast number of samples created in laboratory environments and need to be replaced with laboratory information management systems.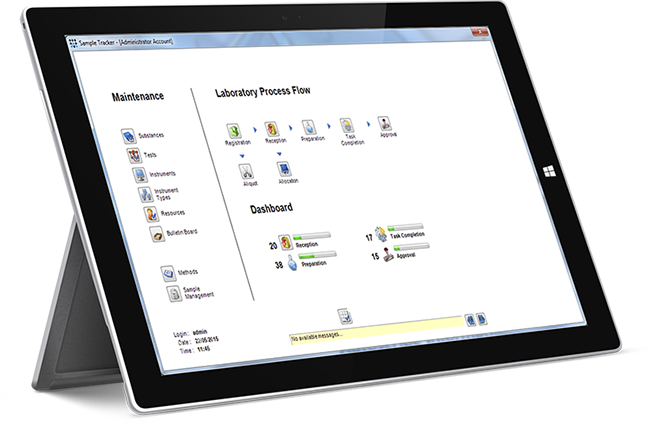 Matrix Tracker is laboratory sample tracking software that provides high throughput and error reducing capabilities – making it the perfect tool for tracking samples in your lab. From samples and reagents to consumables, waste, or assets within your laboratory, the unique flexibility of Matrix software means it can be quickly configured to meet your exact needs. Our powerful Matrix graphical configuration tools enable allow you to setup and modify the workflows, screens and menus to meet detailed requirements.

The easier way to track samples and other items
Eliminate errors by using a unique identifier for every item, batch or sample
Quick retrieval of samples from any storage location
Chain-of-custody tracking for each sample
Simplifies inventory management
Saves time by providing immediate feedback on item location and work progress
Aids regulatory compliance by improving traceability and accountability
Empower your team to discover sample problems earlier, and resolve issues more efficiently
Reduce the risk of sample logistics becoming a bottleneck in your business
Acquire actionable insights from a sample tracking perspective
Optimize sample storage capacity
Easy upgrade to full LIMS functionality
Suitable for wide range of tracking applications
- Tissues, cassettes and slides for pre-clinical studies
- Clinical trials
- Hazardous waste tracking including consignment management
- Container tracking
- And much more...
"Matrix Tracker can be precisely configured to meet user & business requirements"
---
Laboratory Sample Tracking
In application areas such as bio-banking and clinical trials the sample tracking capabilities of Matrix Tracker are of huge importance in traceability, chain of custody and regulatory compliance.
Every year, for instance, an estimated seven billion samples are tested in US laboratories alone. It's an essential component of the diagnostic process, contributing to 70 percent of all medical decisions. Imagine then, if inefficient processes, a lack of checks for errors or a mislabeled tissue sample resulted in misdiagnosis …
This is equally true for all industries which require samples to be tracked. The tracking of hazardous waste whether this be for hospital environments or industrial environments such as the nuclear industry, all need to be accounted for and locatable in real-time.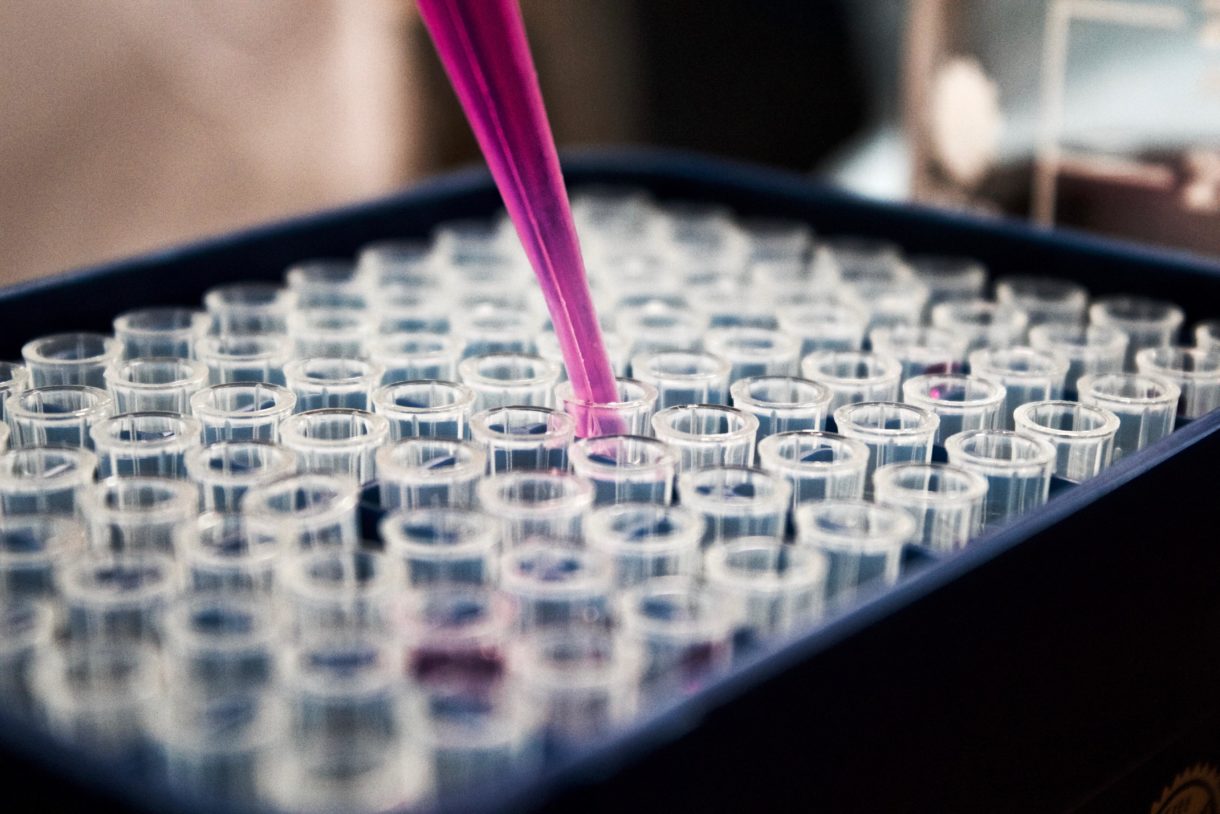 Flexible Laboratory Sample Tracking Software
Matrix Tracker has both desktop and web browser interfaces making it perfect for either fixed PC workstations or mobile laptops and tablets. It may be deployed as a cloud solution or on a local server as preferred and is scalable from a single user to many thousands of users over multiple sites.
This flexible software product allows the exact same program and code to be fully and compliantly configured to meet the precise needs of different applications, without writing any custom code or scripts. Other benefits include:
Other Benefits of LIMS Matrix Tracker
Different localizations and languages are also fully supported
Work on a desktop PC or access your data remotely via a web browser
Allocate secure user names, allowing users to track their own work online
Implementation is faster and less expensive than a custom build
The power of the configuration tools allows for fast iterations of prototype configurations before the final design is accepted for the implementation by the users
Intuitive workflow requires minimal training to use
Each installation and application uses the same code and so support is much easier and less expensive
One validation, many applications with all the compliance and audit trails included to meet the strictest regulations Data entry can be improved by the optional use of barcodes and scanners
Further Information
For more information see our Matrix Tracker Brochure.
Case Studies
Cancer Research at the Roy Castle Institute (University of Liverpool).
If you have an 'item' (whatever that may be) that you need to track, then contact us with your tracking challenge.