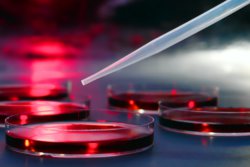 ---
The nuclear power generation industry has some very specific requirements both during the active life of a generating station and throughout its decommissioning phase.
The environment around every station is carefully monitored. The monitoring program is stringent and among a variety of regulatory requirements, calls for routine and accurate testing and measurement, the maintenance and security of both current and historic data, statistical and trend reports and the submission of quarterly and annual reports to the Environment Agency. This case study describes how the station at Bradwell uses Matrix Gemini to manage their District Survey environmental monitoring program.
Needed to keep accurate records of waste and discharge of nuclear site operations to UK regulatory standards

Designed in co-operation with several companies to keep pace with changing regulations and business requirements within the Nuclear industry the Matrix Gemini LIMS features workflows for Environmental District Surveys, Liquid Discharge, Gaseous Discharge and Chemistry.
The Autoscribe implementation team has been brilliant at creating and updating the reports.
---
Bradwell nuclear power station is located on the Dengie peninsula at the mouth of the River Blackwater in Essex. Construction of Bradwell power station began in December 1957 and electricity generation started in 1962. It had two Magnox reactors producing 242 Megawatts of electricity. It could supply enough electricity to meet the combined needs of three towns the size of Chelmsford, Colchester and Southend.
Bradwell was the first nuclear power station to be closed on a planned basis in 2002 after over 40 years of operation. This marked the beginning of the decommissioning stage which will last for several decades and close monitoring of the environment around the power station has to be made for many years to come. This is to ensure continued public safety and to provide public reassurance.